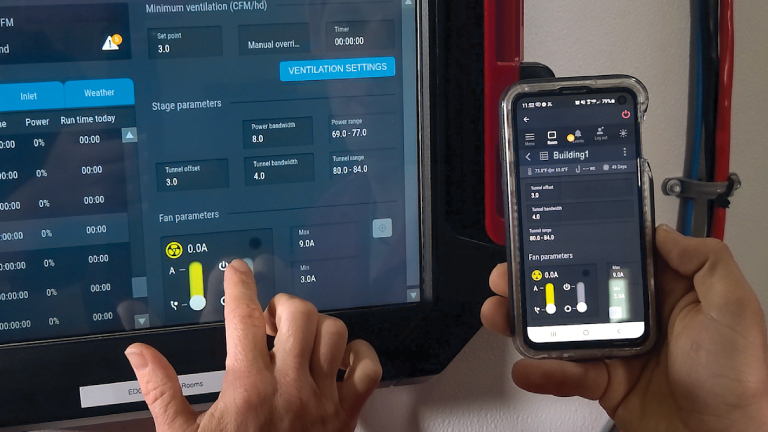 Precise monitoring requires controls that are able to conform to the specific needs of your production facility. AP control systems adapt to your climate and feeding requirements. They feature intuitive, user-friendly operation and construction built to withstand the rigors of the environment.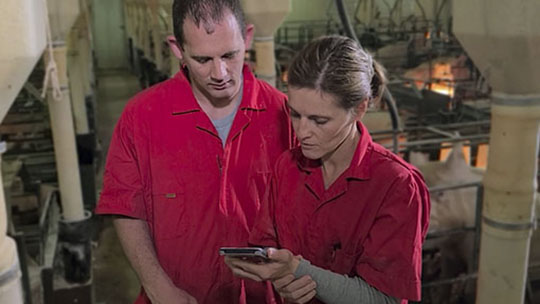 As the global population grows, the need for more efficient swine production solutions becomes increasingly important. With over 30 years of industry experience, AP (Automated Production Systems) is positioned to support this ever growing demand across the globe. AP is committed to delivering comprehensive solutions by providing you with equipment that works as hard as you do.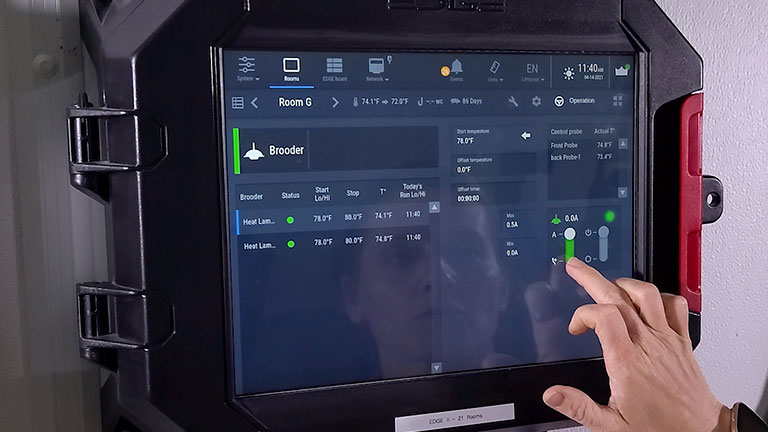 24/7 access
Connect to a controller via any web-enabled device with EDGE 2
Monitor and analyze data in near real-time or to quickly respond to issues. This gives you the freedom to leave the farm and know you are only one touch or click away. Notifications are delivered via text message or email.
Learn More
Climate Control Lineup
AP offers a complete selection of ventilation fans, cooling/heating systems, curtain controllers, filter ducts and inlets to fit a wide range of needs.