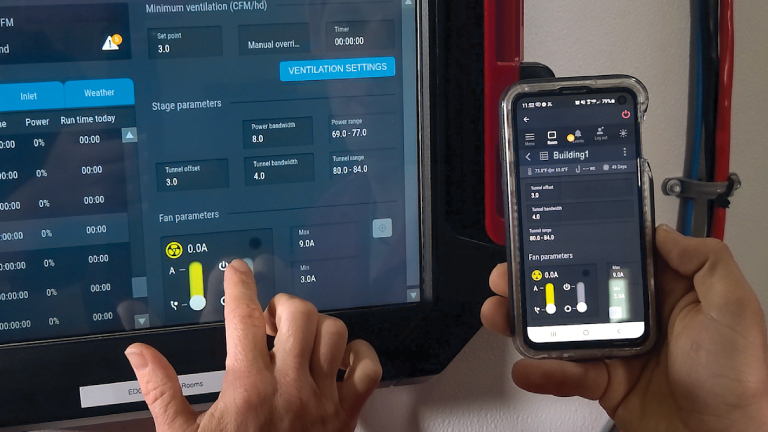 Precise monitoring requires controls that are able to conform to the specific needs of your production facility. AP control systems adapt to your climate and feeding requirements. They feature intuitive, user-friendly operation and construction built to withstand the rigors of the environment.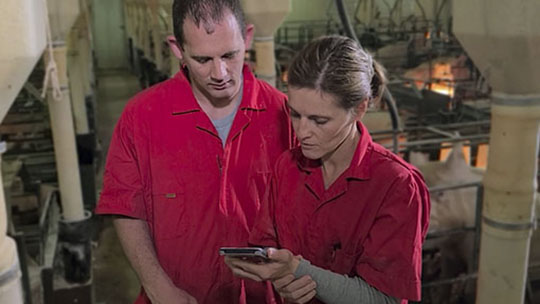 As the global population grows, the need for more efficient swine production solutions becomes increasingly important. With over 30 years of industry experience, AP (Automated Production Systems) is positioned to support this ever growing demand across the globe. AP is committed to delivering comprehensive solutions by providing you with equipment that works as hard as you do.
Bulk Feed Tanks
SOLID CONSTRUCTION, TRUSTED PERFORMANCE
Capacities up to 2783 bu. (61.87 mt) / Diameters from 6' to 15' (1.83 to 4.57 m)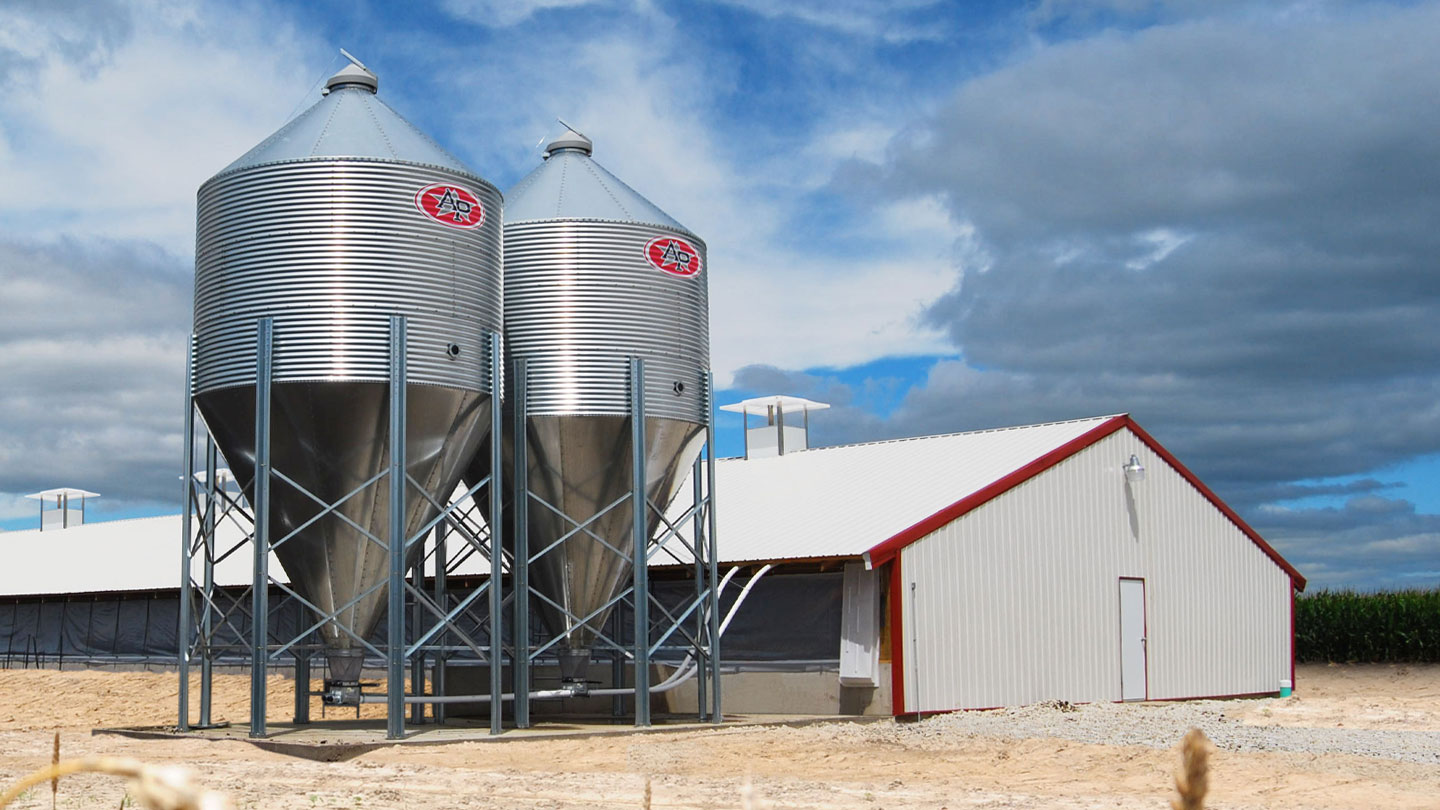 Bulk Feed Tanks
SOLID CONSTRUCTION, TRUSTED PERFORMANCE
Capacities up to 2783 bu. (61.87 mt) / Diameters from 6' to 15' (1.83 to 4.57 m)
Highlights
5-year warranty.
Durable construction and reliable support.
Superior weather resistant features.
Fully accessible bin lid.
Remote feed management options.
Wide selection of value added accessories.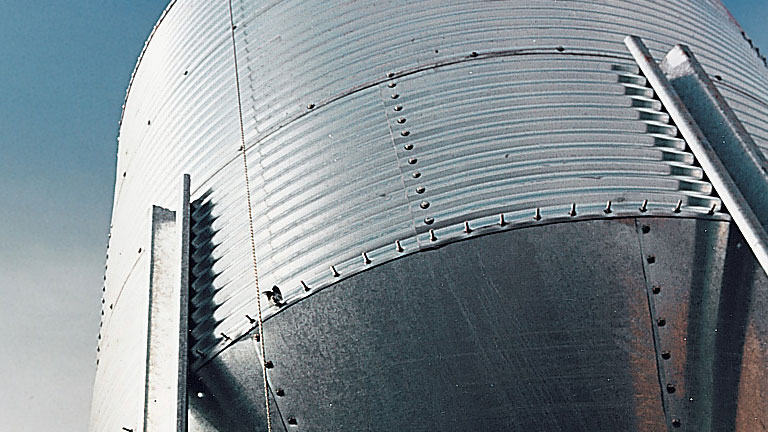 Solid Construction
Trusted Performance
The high tensile steel sidewall sheets are made with a G-90 galvanized coating for strength and durability. The 2-2/3" (968mm) wide by 1/2" (13mm) deep panel curvature is tooled and shaped in-house for easy assembly.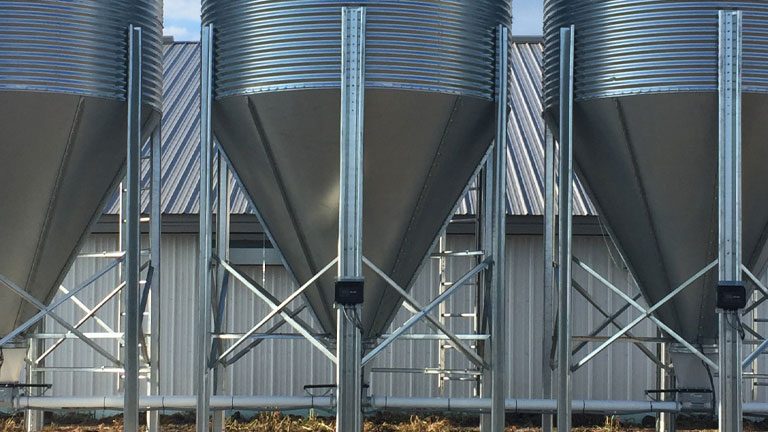 TRUSTED PERFORMANCE
STRUCTURAL INTEGRITY
Hopper slopes are available in 60° and 67° in either a 16" or 22" hopper opening. Rounded corners and down-turned sealing edges add safety and promote a weather-tight fit. Rounded, truss-head bolts reduces content bridging. Depending on the tank size, single or dual galvanized X-bracing is used to provide solid support and stability.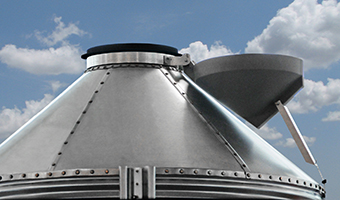 PROTECT YOUR INVESTMENT
Rugged Bin Lid
Conveniently and safely operate AP's durable polyethylene feed tank lid from the ground. It swings open to a full 180°, lying flat and parallel to the ground from its position below the peak ring (on 7' and larger diameter bins.) Its simplified clamp-band design permits installation in a 360° orientation. The bin lid is available for 30° and 40° roof profiles, and retro-fit packages are available for 20" and 22-1/2" O.D. peak rings.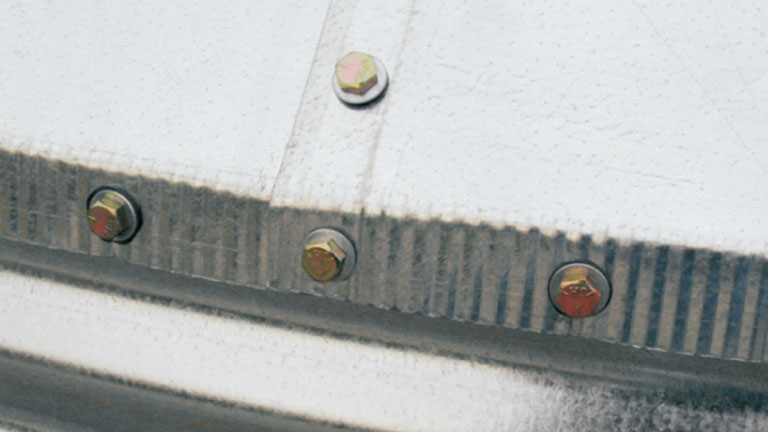 REINFORCED BIN ROOF
AP offers your choice of a 30 degree or 40 degree bin roof to adapt to any application. Roof panels are precision manufactured with die-form tooling to provide consistent quality. Both 30 degree and 40 degree roofs feature reinforcing ribs at each roof seam for added strength and rigidity.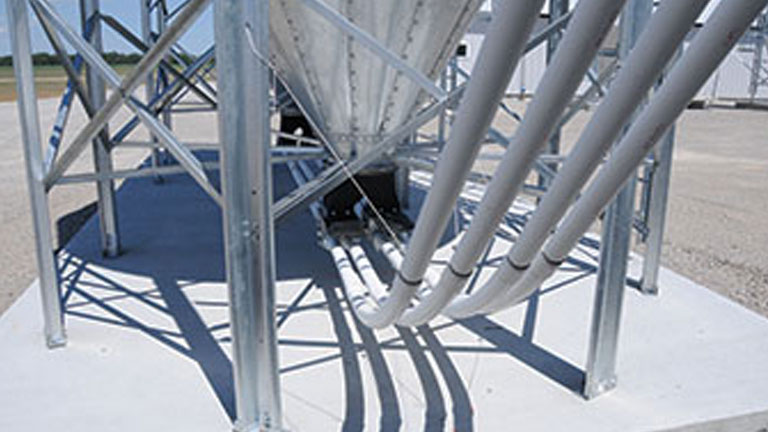 DOING THE LEG WORK
A solid base of galvanized formed legs provides support for the tank's load and Cumberland feed delivery systems and accessories.
Diameter
Ring Heights
Hopper Angle
Max. Capacity
(bu.)
Max. Capacity
(cu. ft.)
Max. Capacity
(metric tons)
6'  (1.83 m)
1-4
60 degrees
298
371.43
6.74
7'  (2.13 m)
1-6
67 degrees
604
752.71
13.66
9'  (2.74 m)
1-6
60 degrees
1007
1253.15
22.75
12'  (3.66 m)
2-6
60 degrees
1905
2371.60
43.05
15'  (4.57 m)
2-5
60 degrees
2783
3463.29
62.87
Download Brochure for full Specifications