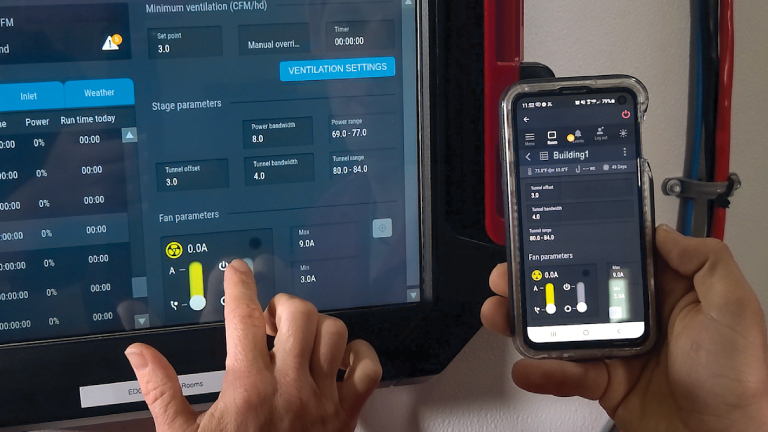 Precise monitoring requires controls that are able to conform to the specific needs of your production facility. AP control systems adapt to your climate and feeding requirements. They feature intuitive, user-friendly operation and construction built to withstand the rigors of the environment.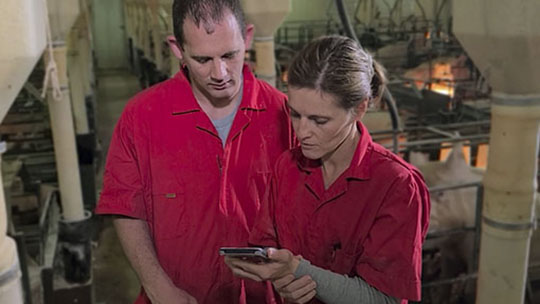 As the global population grows, the need for more efficient swine production solutions becomes increasingly important. With over 30 years of industry experience, AP (Automated Production Systems) is positioned to support this ever growing demand across the globe. AP is committed to delivering comprehensive solutions by providing you with equipment that works as hard as you do.
Plastic Flooring
Maximum Pig Comfort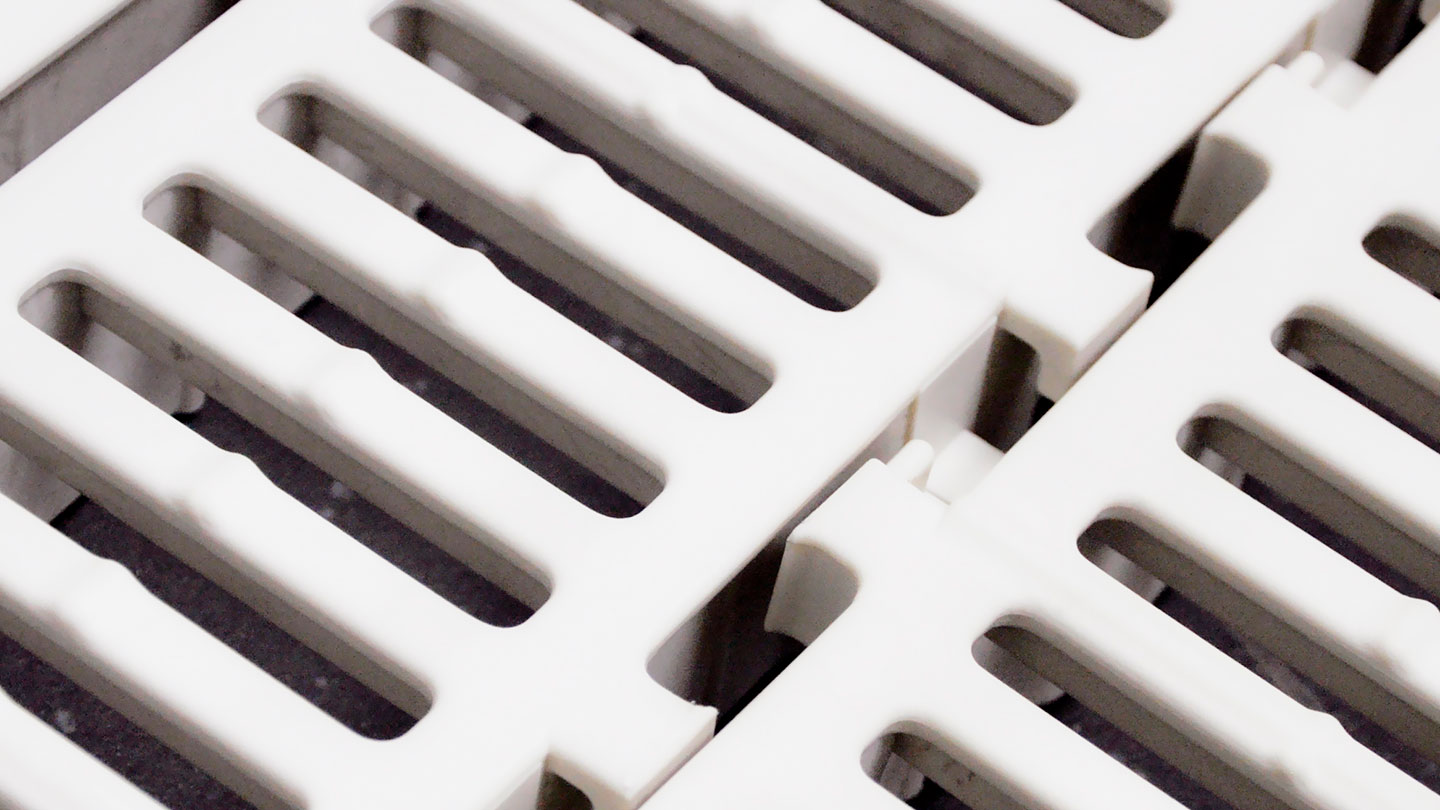 Plastic Flooring
Maximum Pig Comfort
Highlights
Made of polypropylene plastic.
Interlockable to ensure a safe and rigid surface.
Textured surface prevents slipping.
Piglets feel comfortable as the heat conduction of polypropylene plastic is minimal.
Easy-to-clean profile provides better waste flow.
Locking Panels
AP slats are interlocked on all four sides to insure that slats stay in place.
Sow Slat
Slat designed with cubicle embossed-ribs to provide stable footing for sows.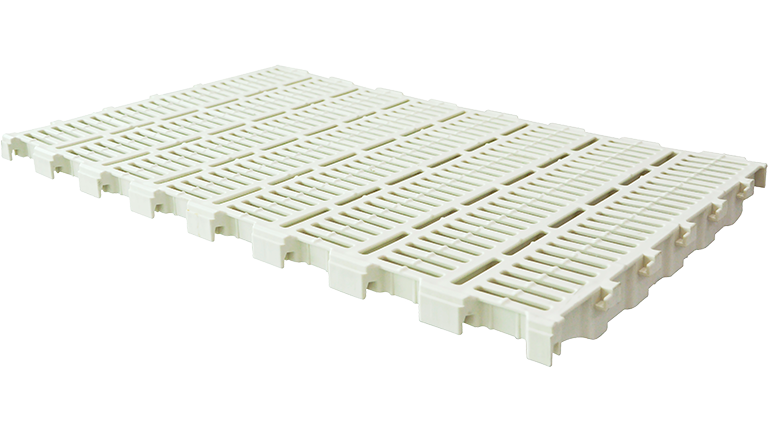 Nursery Slat
Nursery slat produces a warm, dry, comfortable environment for new born to 45 kg. Traction breaks to prevent injuries to pigs caused by slipping. The T-shape tapered slat profile prevents accumulation on the underside of the floor and is easily accessible for cleaning.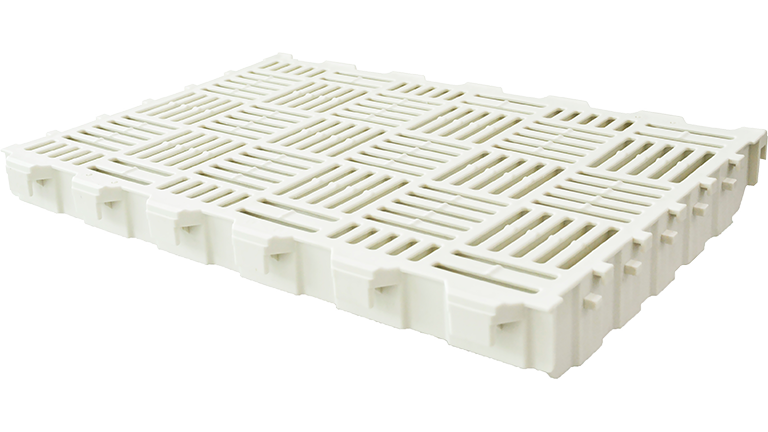 Piglet Slat
Piglet slats can be used in the farrowing and nursery house for piglets. Alternate criss cross pattern prevents piglets from slipping and the rough surface texture provides good traction. In the farrowing house, the new plastic flooring slats can be used in conjunction with most of the cast iron slats available in the market.
| | | | | | |
| --- | --- | --- | --- | --- | --- |
| Model | Useful External Dimension (MM) | Opening Area | Animal Weight | Slot Width (MM) | Slat Weight |
| Slow Slat | 766 x 314 x 50 | 29.8% | 350 kg | 9.85 | 2.1 kg |
| Nursery Slat | 766 x 458 x 45 | 40% | 110 kg | 9.5 | 2.6 kg |
| Piglet Slat (600x500) | 600 x 500 x 68 | 60% | 120 kg | 9.5 | 2.26 kg |
| Piglet Slat (600x400) | 600 x 400 x 48 | 57.7% | 120 kg | 9.6 | 1.94 kg |