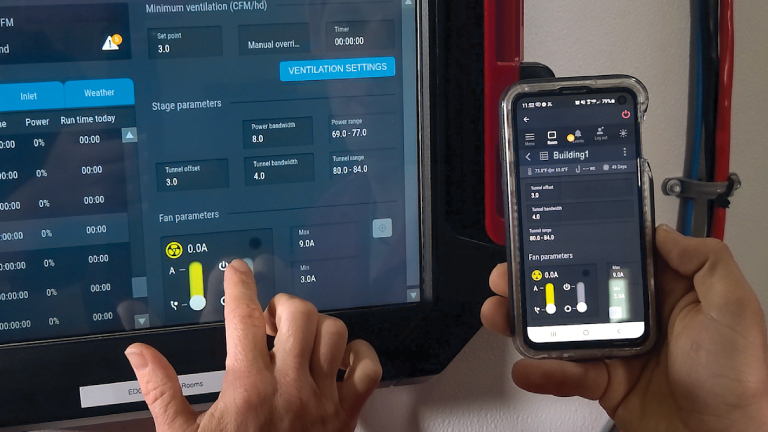 Precise monitoring requires controls that are able to conform to the specific needs of your production facility. AP control systems adapt to your climate and feeding requirements. They feature intuitive, user-friendly operation and construction built to withstand the rigors of the environment.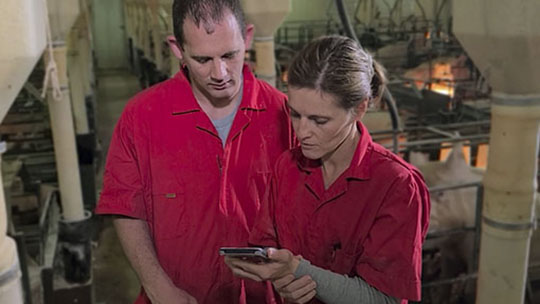 As the global population grows, the need for more efficient swine production solutions becomes increasingly important. With over 30 years of industry experience, AP (Automated Production Systems) is positioned to support this ever growing demand across the globe. AP is committed to delivering comprehensive solutions by providing you with equipment that works as hard as you do.
Trickle Feed
AUTOMATIC FEEDING FOR HAPPIER SOWS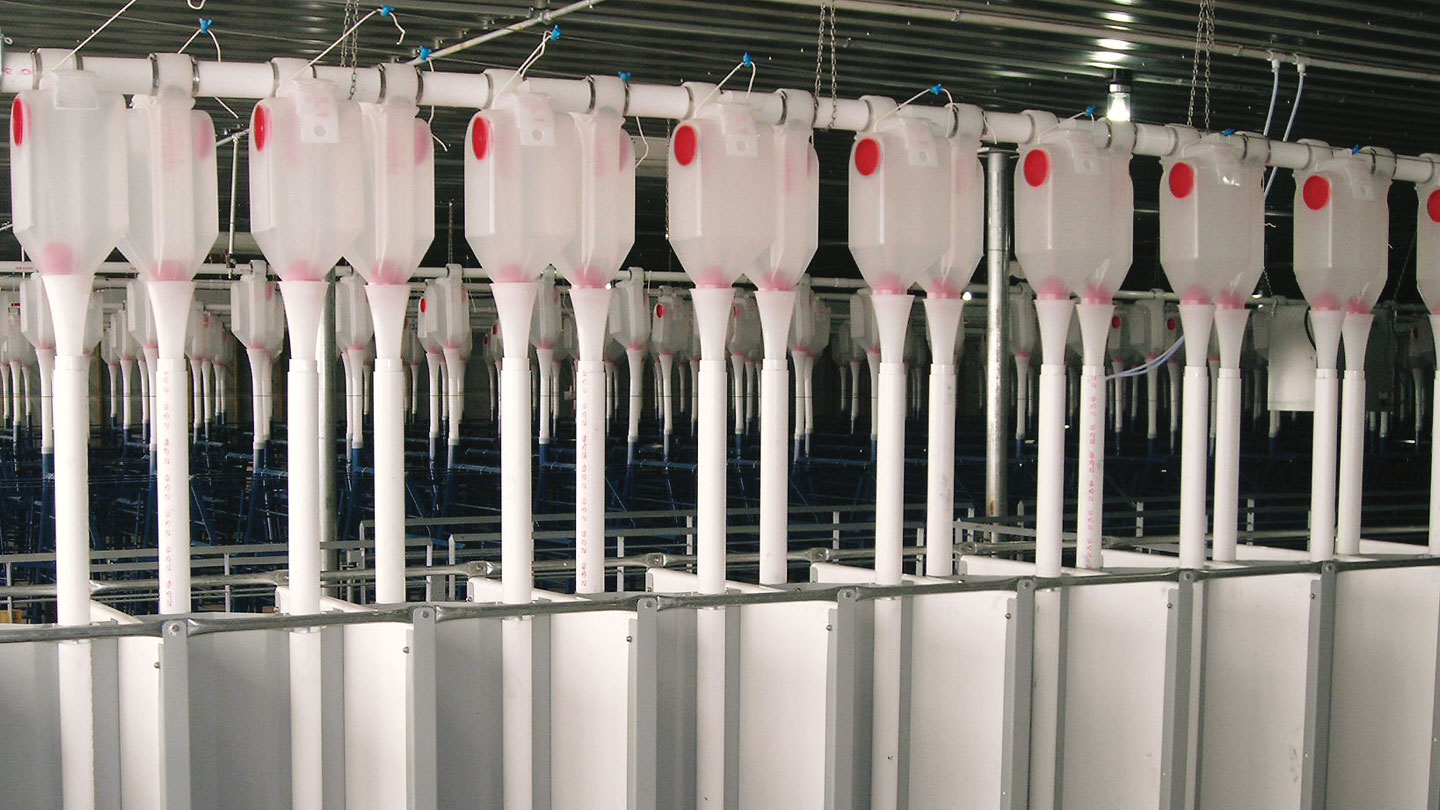 Trickle Feed
AUTOMATIC FEEDING FOR HAPPIER SOWS
Highlights
Automatically feed gestating sows in group housing to eliminate aggressive behavior caused by competition for feed.
Low RPM auger can be adjusted to match the consumption rate.
Add to a new facility or cost-effectively convert an existing facility to group housing.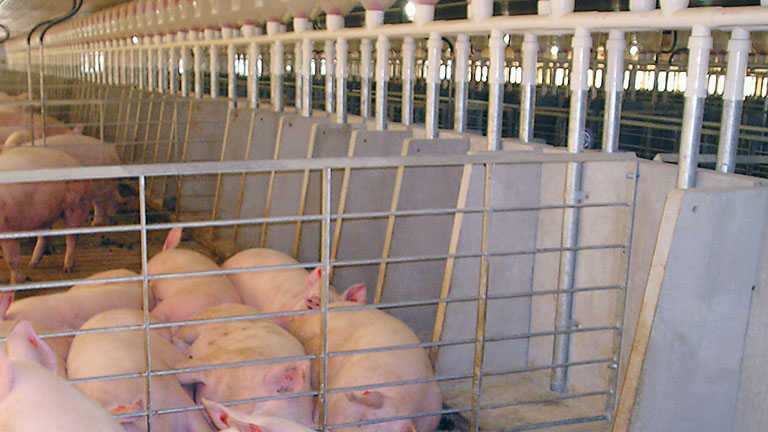 ADAPTABLE AND COST EFFECTIVE
Pen style housing, particularly in a remodel, creates feeding challenges. Achieve desired production results with AP's trickle feeding system, the proven solution for specific group housing configurations.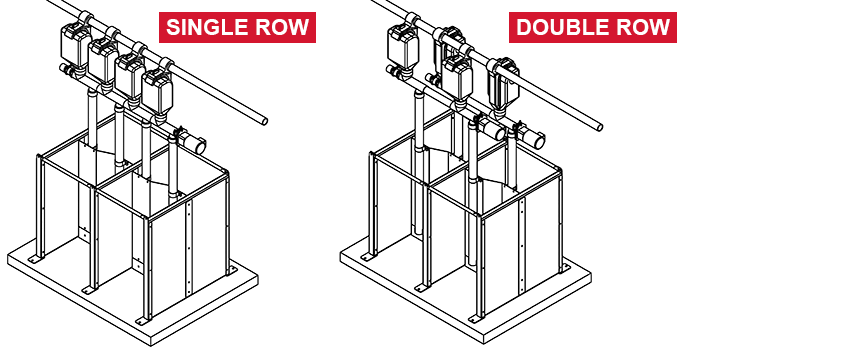 TWO CONFIGURATIONS TO FIT YOUR NEEDS
Adaptable to various feeding setups.