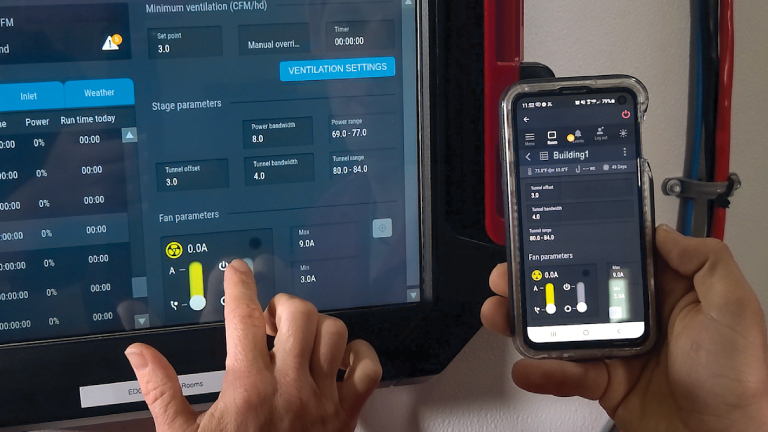 Precise monitoring requires controls that are able to conform to the specific needs of your production facility. AP control systems adapt to your climate and feeding requirements. They feature intuitive, user-friendly operation and construction built to withstand the rigors of the environment.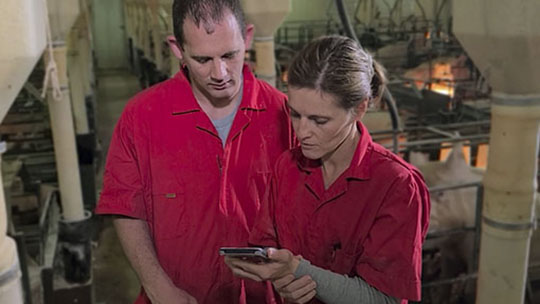 As the global population grows, the need for more efficient swine production solutions becomes increasingly important. With over 30 years of industry experience, AP (Automated Production Systems) is positioned to support this ever growing demand across the globe. AP is committed to delivering comprehensive solutions by providing you with equipment that works as hard as you do.
Electronic Sow Feeding
THE BETTER WAY TO FEED SOWS
AP and Schauer have partnered to bring Electronic Sow Feeding to the marketplace.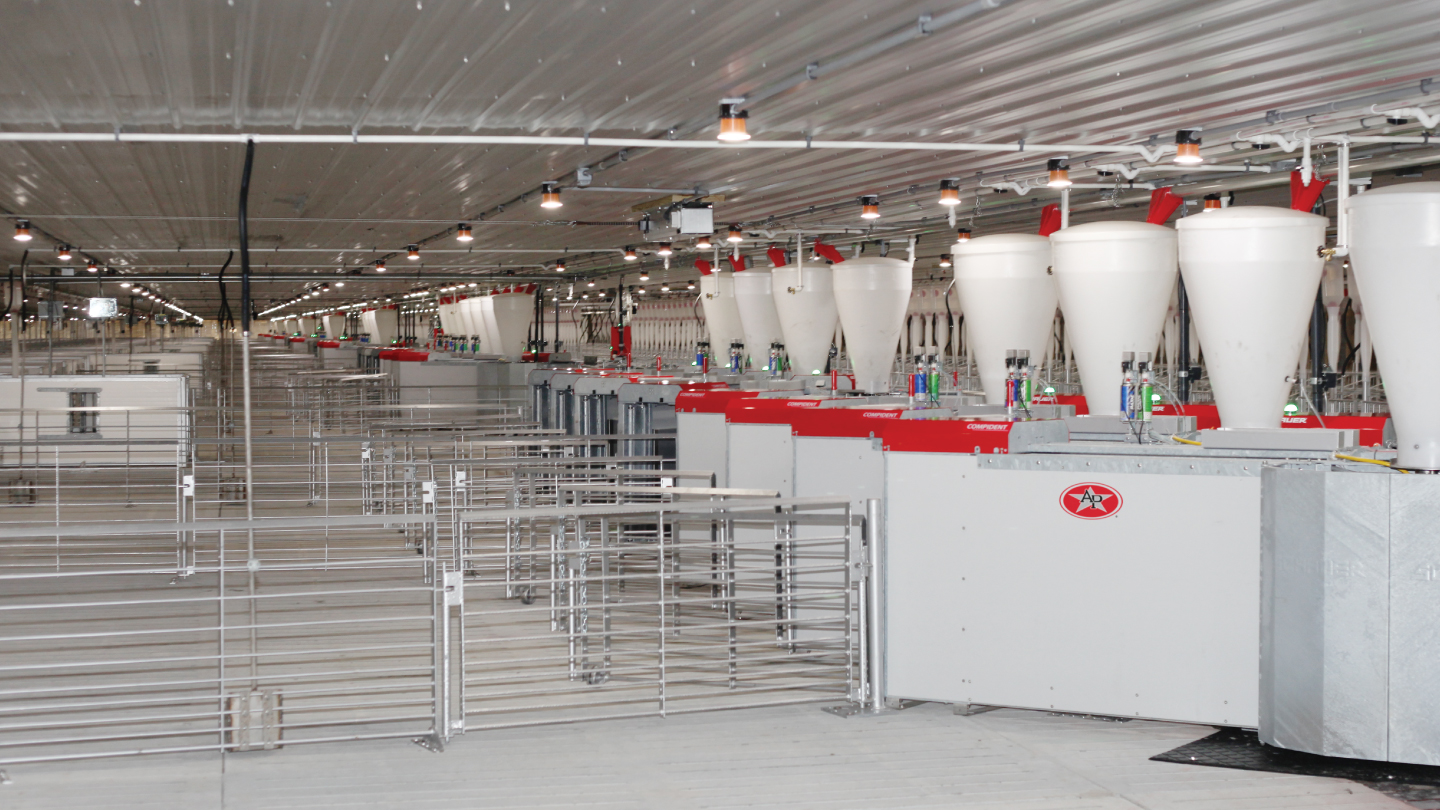 Electronic Sow Feeding
THE BETTER WAY TO FEED SOWS
AP and Schauer have partnered to bring Electronic Sow Feeding to the marketplace.
Highlights
Target vaccination, heat detection, reproductive efficiency, nutritional supplementation and animal movement.
From a single feeder operation to a 10,000-sow farm, ESF can be customized to meet the operation's requirements.
Feed up to 80 sows per unit.
Hand-held units enable paperless barn management.
Straight-ahead exit and retractable feed bowl maximize animal troughput.
Keys to successful implementation of ESF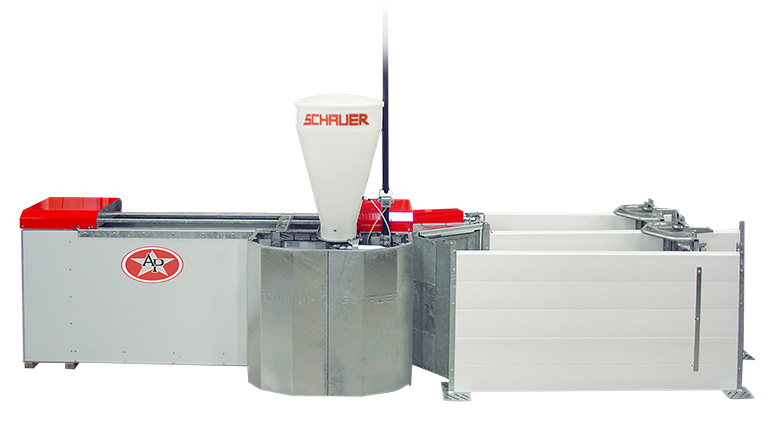 Barn Design and Animal Flow
Electronic sow feeding is the only alternative to gestation crates that provides true individual animal nutrition. Compident feeding stations are robust and reliable, thanks to over 30 years of experience and dedication to continuous improvement.
AP and Schauer's alternative sow housing solutions maximizes performance and sow comfort. Design a system ideal for your facilities, animal flow and management style.
Learn More
ESF Videos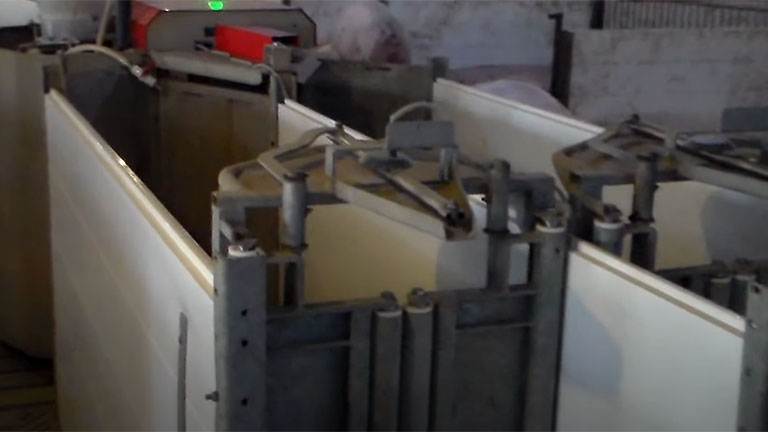 Tennessee Producer Shares thoughts on Electronic Sow Feeding
Watch as we take a walktrhough of the Electronic Sow Feeder (ESF) system at the Herrondale sow farm in Henry, Tennessee. Jim Maggart, Regional Production Supervisor of the Herrondale farm, shares his thoughts and experience with the AP ESF and post-implantation design.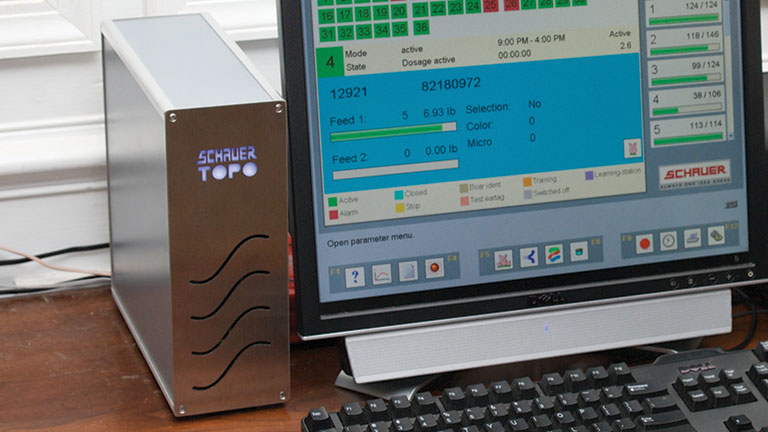 PROGRAMMABLE CRITERIA
TOPO SOFTWARE & HARDWARE
TOPO is a straighforward and intuitive system based on Windows CE programming. An easy-to-read dashboard and graphics provide a clear overview of the feed strategy and the current status of the feeding at all times. External data backup is easier than ever before with the use of a USB stick. A backup battery ensures that data is stored reliably in the event of a power outage. The key data and input menus link up to Pig Manager Mobile, allowing the possibility of a 'paperless' sow and feeding management system.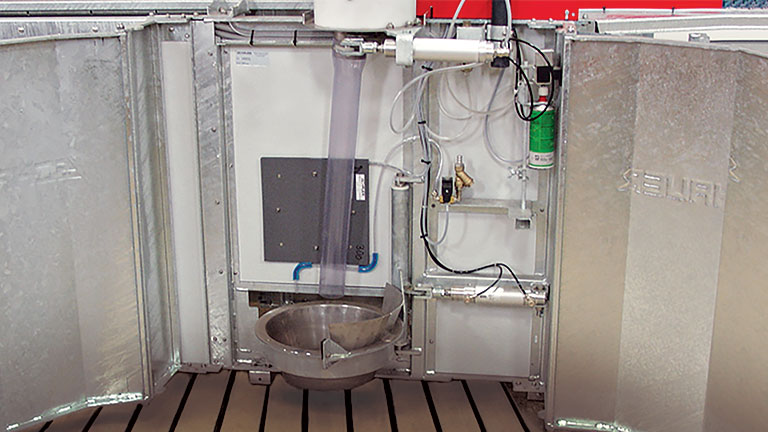 SIMPLE DESIGN
Reduce stress to animals and staff and lower service costs with the simple and convenient design of ESF. It's easy for animals to acclimate to the feeding process. Workers will find convenient access to necessary components for regular maintenance.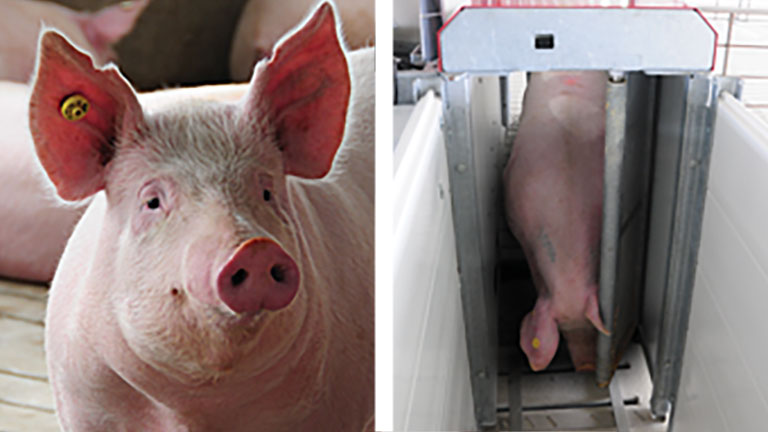 ELECTRONIC TRACKING
Electronic identification of sows with RFID tags allows computer-controlled management of individual animals including vaccination, heat detection and top dressing of nutritional supplements.