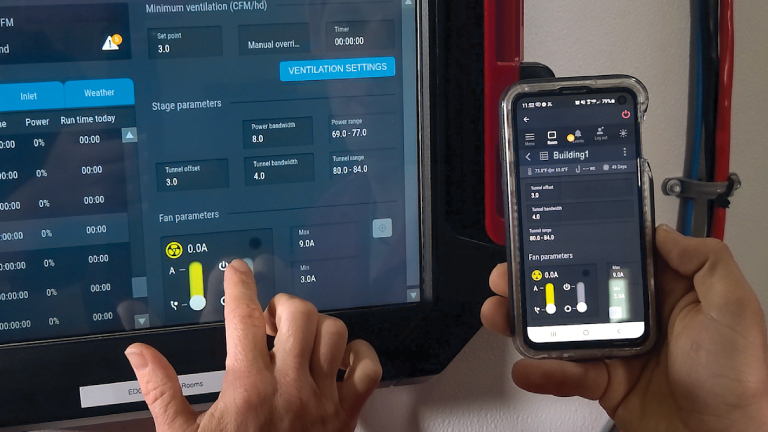 Precise monitoring requires controls that are able to conform to the specific needs of your production facility. AP control systems adapt to your climate and feeding requirements. They feature intuitive, user-friendly operation and construction built to withstand the rigors of the environment.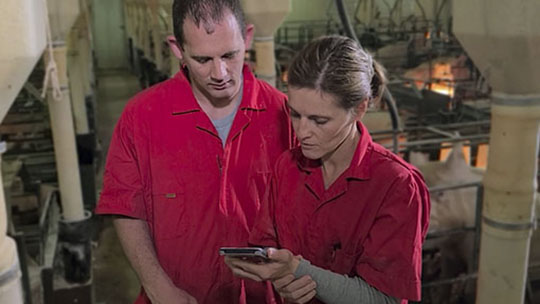 As the global population grows, the need for more efficient swine production solutions becomes increasingly important. With over 30 years of industry experience, AP (Automated Production Systems) is positioned to support this ever growing demand across the globe. AP is committed to delivering comprehensive solutions by providing you with equipment that works as hard as you do.
Electronic Sow Feeding
BARN DESIGN AND ANIMAL FLOW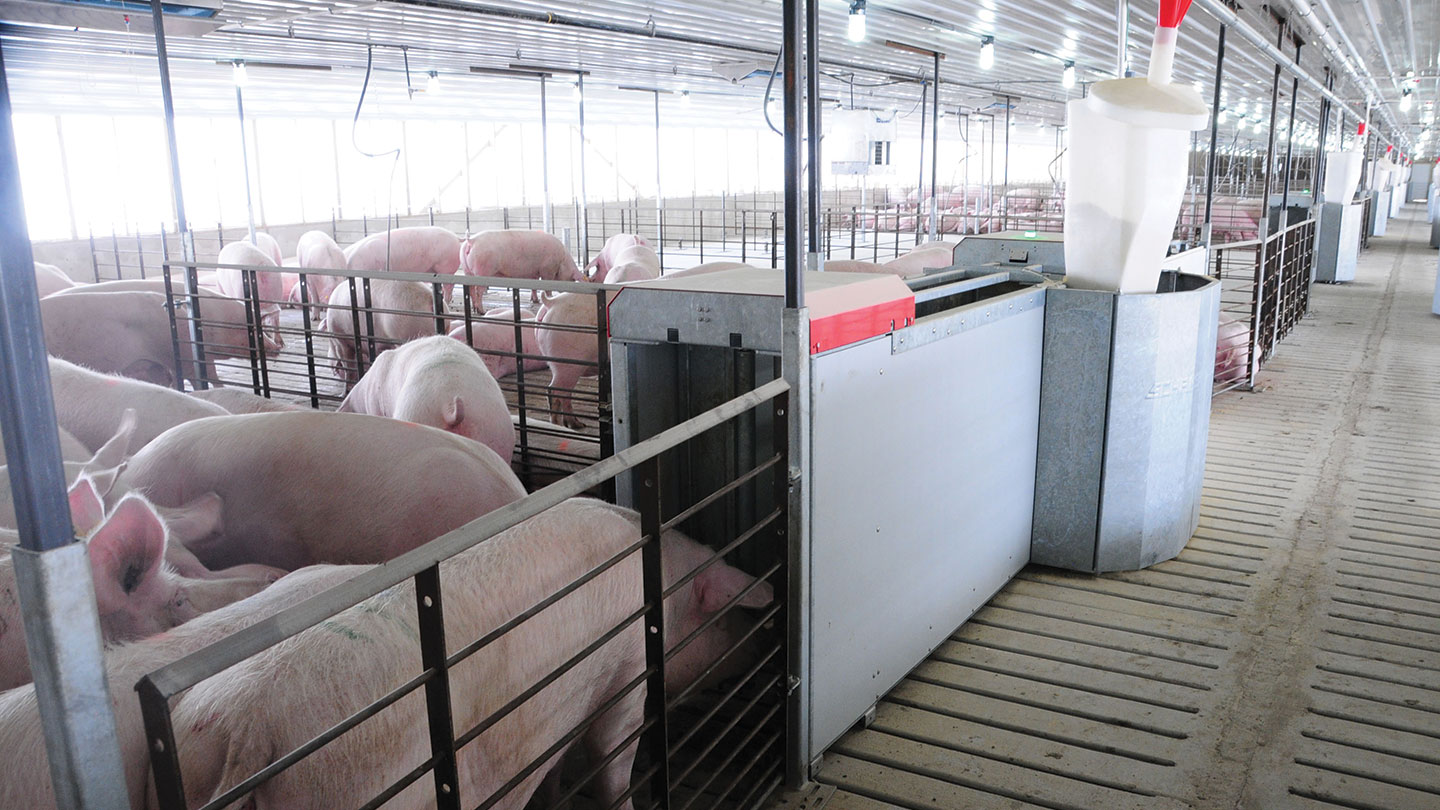 Electronic Sow Feeding
BARN DESIGN AND ANIMAL FLOW
Highlights
The AP/Schauer Team has experience with a variety of pen housing options from total-slatted confinement barns, to partially-slatted sow barns, to deep bedded barns.
Our expert team will provide concept designs for your ESF initiatives that include recommendations to help minimize the untoward effects of social hierarchy in group housing.
We will help identify the best combination of animal flow and grouping strategies that promise maximum productivity.
Over 100,000 sows are being fed by Compident ESF stations in AP Schauer-designed pen gestation barns across the U.S.
ESF Videos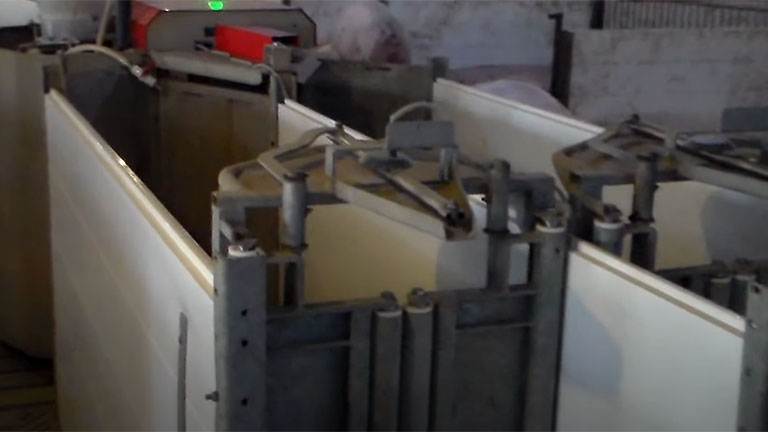 Tennessee Producer Shares thoughts on Electronic Sow Feeding
Watch as we take a walktrhough of the Electronic Sow Feeder (ESF) system at the Herrondale sow farm in Henry, Tennessee. Jim Maggart, Regional Production Supervisor of the Herrondale farm, shares his thoughts and experience with the AP ESF and post-implantation design.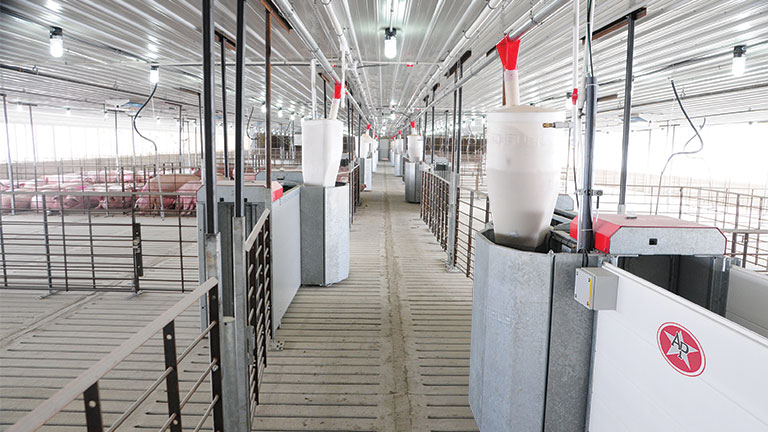 ESF Walkway Layout
Positioning Compident ESF stations on walkways simplifies sow introduction and registration, and provides access to the units for service.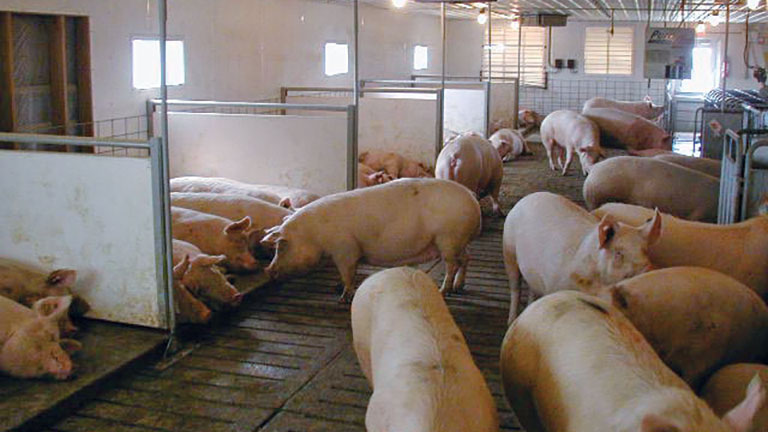 Laying Areas
Laying areas, divided by partitions, provide sow comfort and protection and decrease aggression while promoting a stable group hierarchy.
Layout Options
Typical Post-Implantation Layout with Static Groups
Typical Pre-Implantation Layout with Large Dynamic Groups
Optional Layout for Large Dynamic Groups