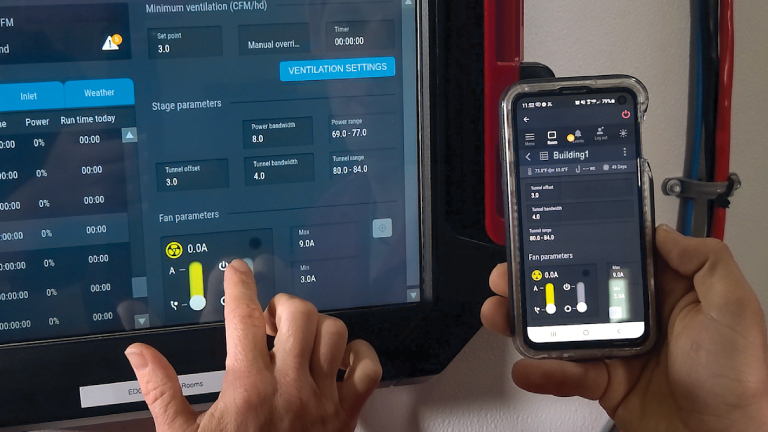 Precise monitoring requires controls that are able to conform to the specific needs of your production facility. AP control systems adapt to your climate and feeding requirements. They feature intuitive, user-friendly operation and construction built to withstand the rigors of the environment.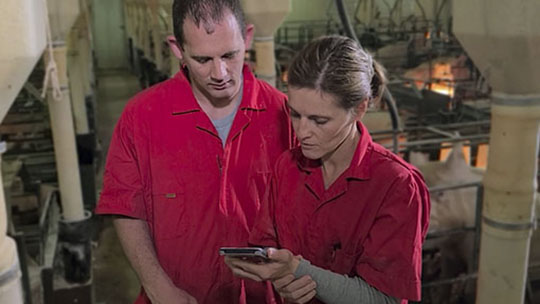 As the global population grows, the need for more efficient swine production solutions becomes increasingly important. With over 30 years of industry experience, AP (Automated Production Systems) is positioned to support this ever growing demand across the globe. AP is committed to delivering comprehensive solutions by providing you with equipment that works as hard as you do.
INTaK Feeder
MAXIMIZE FEED INTAKE
INTaK Feeder
MAXIMIZE FEED INTAKE
Highlights
Optimize sow herd performance with the INTāk Ad-Lib Lactation Feeding System.
Waste reduction.
Adapts to a wide range of feed types.
Indexed adjustments.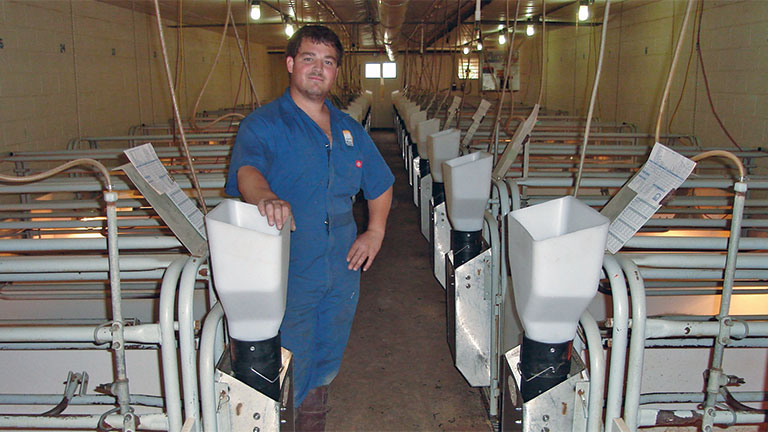 Reduce Feed Waste
Fresh feed is available 24/7, eliminating feed waste and reducing time spent removing stale feed.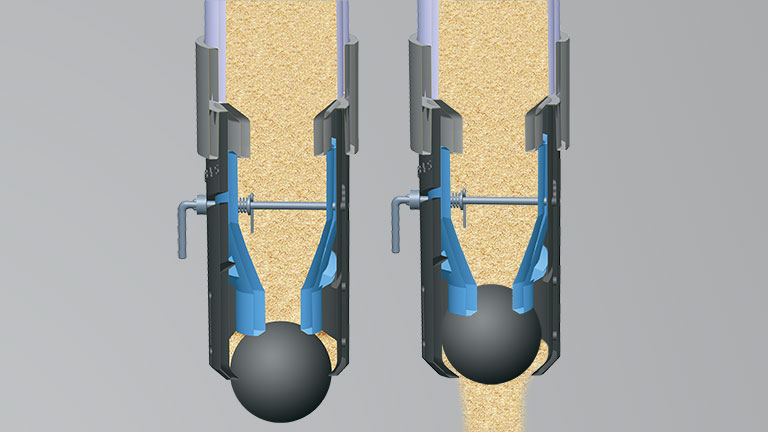 SIMPLE OPERATION
The INTāK dispenser's patented* design decreases feed waste and labor costs associated with hand-feeding and stale feed removal.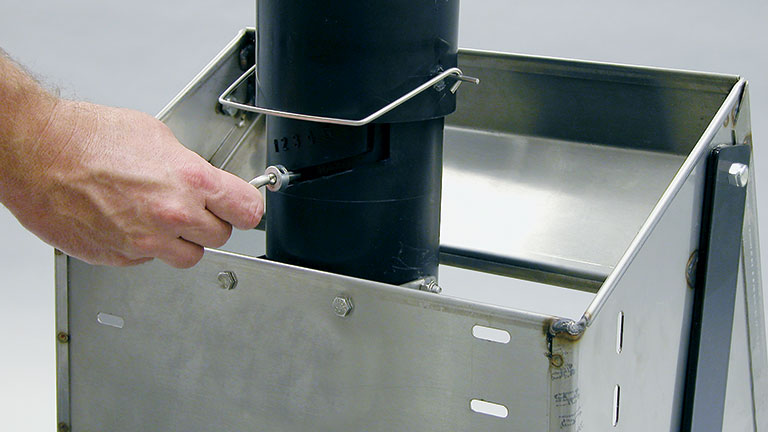 Indexed Adjustments
The indexed adjustment adapts to a variety of feed types and to most existing farrowing crate feeders.
INTaK Performance
|   | INTak System w/ Water in Feeder | Hand Feeding Twice Daily |
| --- | --- | --- |
| Number of Sows & Liters | 57 | 57 |
| Average Parity | 2.8 | 2.7 |
| Litter Size (post cross fostering) | 10.03 | 10.16 |
| Avg. Daily Feed Disappearance | 13.24 lbs. | 12.15 lbs. |
| Lactation Weight Change Post Farrowing | +14.33 lbs. | +2.65 lbs. |
| Avg. Pig Weight (Day 20) | 14.46 lbs. | 13.56 lbs. |
Test results from Michigan State University Dept. of Animal Science (Peng 2005)
Dimensions
| Overall Height (F) | Top Collar Height (G) | Top Collar ID (H) | Top Collar OD (I) | Adjuster at low setting to bottom (J) | Body OD (K) | Overall Hopper Height (L) | Installed Hopper Height (M) | Hopper Side Width (N) | Hopper Front Width (O) |
| --- | --- | --- | --- | --- | --- | --- | --- | --- | --- |
| 11-3/4" (29.8 cm) | 3-1/2" (8.9 cm) | 3-7/16" (8.7cm) | 5-3/32" (12.9 cm) | 1-1/32" (2.6 cm) | 4-3/8" (11.1 cm) | 17-7/8" (45.2 cm) | 16" (40.6 cm) | 6-7/8" (17.5 cm) | 14-11/16" (37.3 cm) |