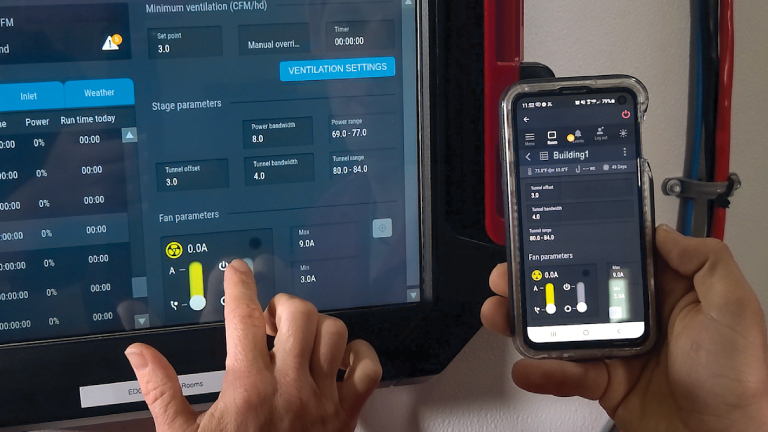 Precise monitoring requires controls that are able to conform to the specific needs of your production facility. AP control systems adapt to your climate and feeding requirements. They feature intuitive, user-friendly operation and construction built to withstand the rigors of the environment.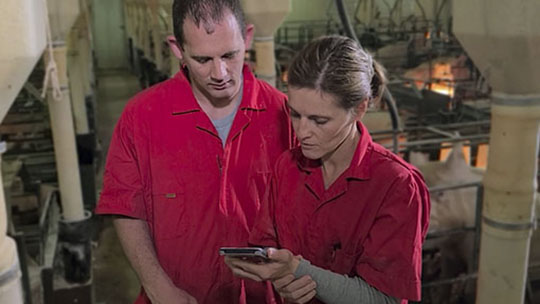 As the global population grows, the need for more efficient swine production solutions becomes increasingly important. With over 30 years of industry experience, AP (Automated Production Systems) is positioned to support this ever growing demand across the globe. AP is committed to delivering comprehensive solutions by providing you with equipment that works as hard as you do.
EDGE® 2
Easier, Faster, Safer and Smarter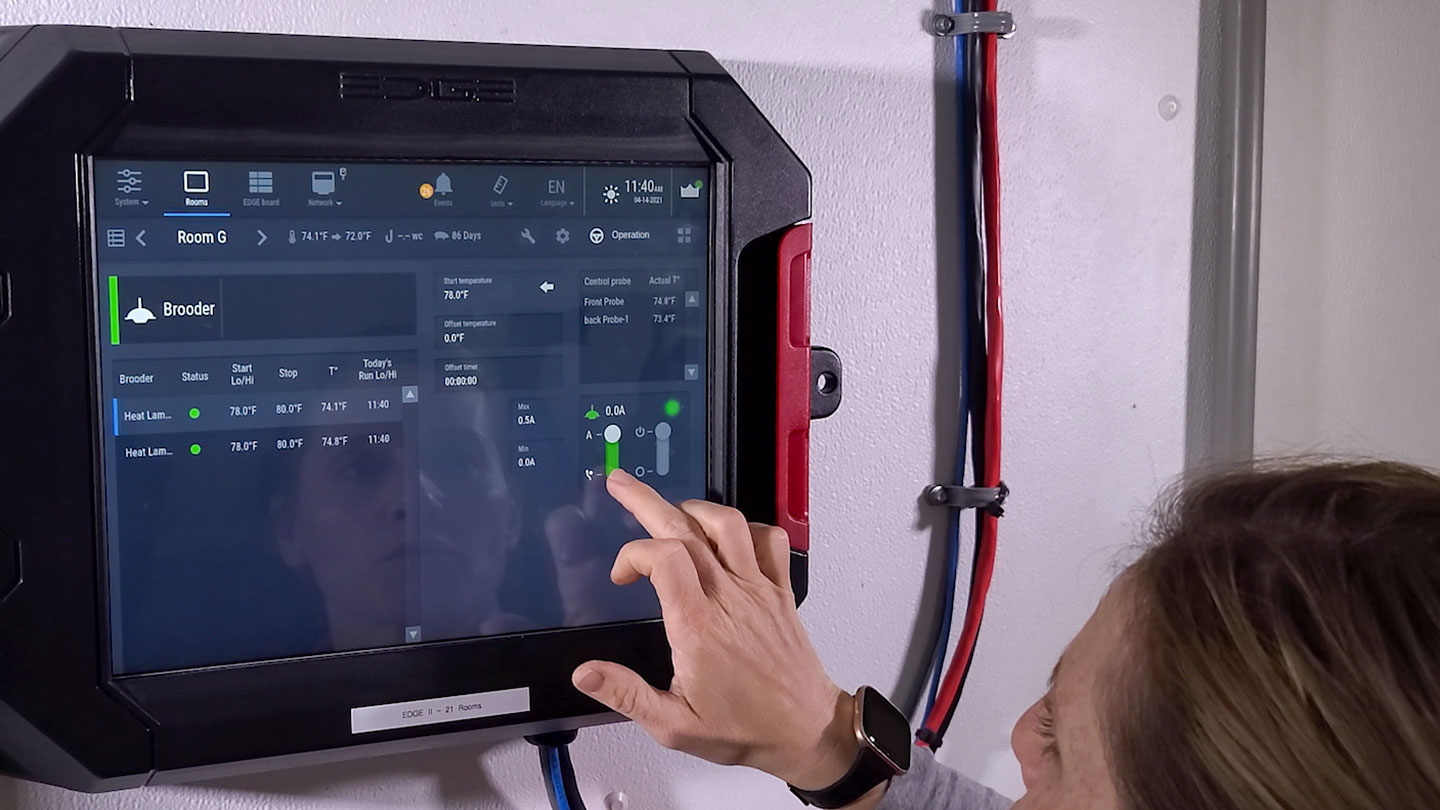 EDGE® 2
Easier, Faster, Safer and Smarter
Highlights
A single platform that handles all control applications including breeding, gestation, farrowing, nursery and finishing.
Can be configured to match your operation's specific requirements and is flexible enough to be adapted to new or existing systems.
Easy navigation.
Remote access.
Uninterrupted operation.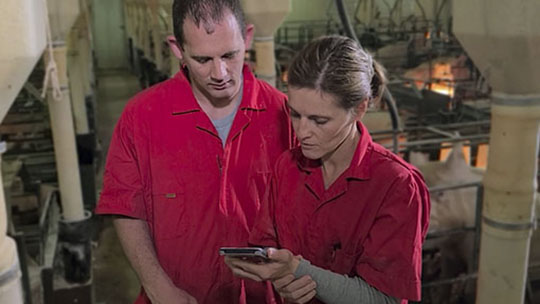 24/7 access
Connect to a controller via any web-enabled device with EDGE 2
Monitor and analyze data in near real-time or to quickly respond to issues. This gives you the freedom to leave the farm and know you are only one touch or click away. Notifications are delivered via text message or email.
More Videos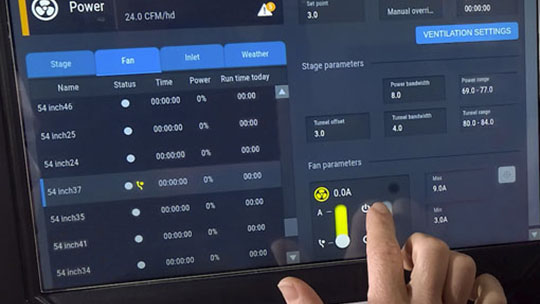 15 inch Screen
Functions like a Smart Phone
The large 15-inch screen offers more vibrant display graphics and screen resolution and has been simplified and takes fewer "clicks" to get to a desired function. Multi-touch functions – scroll and swipe – similar to a smart phone offer enhanced navigation.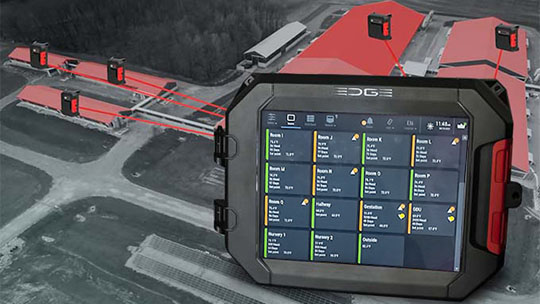 Improved Connectivity Saves Time
Connect to a Wi-Fi signal without the need for additional hardware. This eliminates the need for a direct connection using an Ethernet cable. If internet access is not available a 4G/5G modem can be attached to the controller via a USB port.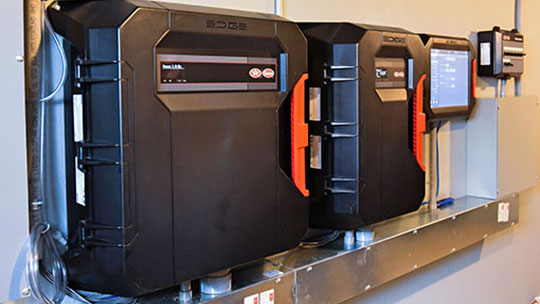 Expansion Boxes
UNINTERRUPTED OPERATION
In case of a main or redundant controller failure, the expansion boxes keep the barn systems working and the animals safe. If an expansion box loses power, the failsafe relays will engage.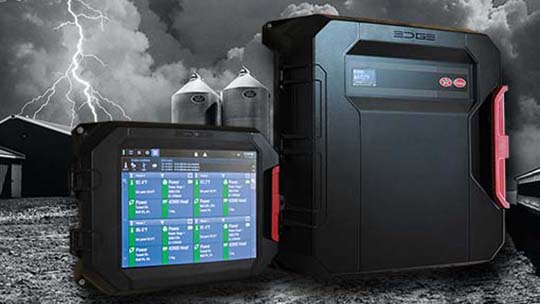 Eight Program Settings
Control multiple building or rooms from a single EDGE 2 controller. This helps reduce management complexity and considerable cost savings eliminating the need to have a separate controller in each building or location.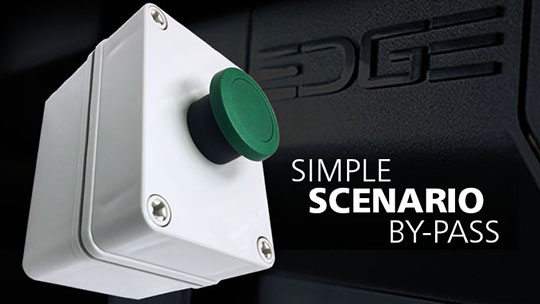 By-Pass Mode with the push of a button
Scenario mode allows a group of functions, such as fans, inlets and lights, to be temporarily reset by operators using a "virtual" switch without having to reprogram the controller. Scenario mode can be engaged simply by using a physical push button that activates predefined settings for a specific situation.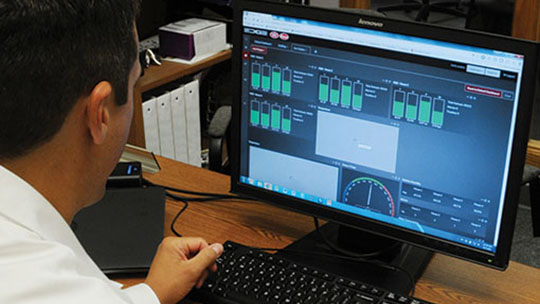 Monitor and manage the production process
GSIEDGE.COM
GSIEDGE.com is your portal to the most advanced animal production data management system available. Monitor and manage all aspects of the production process including ventilation, feed inventory and consumption, cooling, heating, lighting, animal weight and watering. GSIEDGE.com keeps you informed with real-time site information, utilizing easy-to-read graphics and reports to quickly identify issues and optimize your farm's performance. GSIEDGE.com is cloud-based and accessible from any Internet-connected web browser.