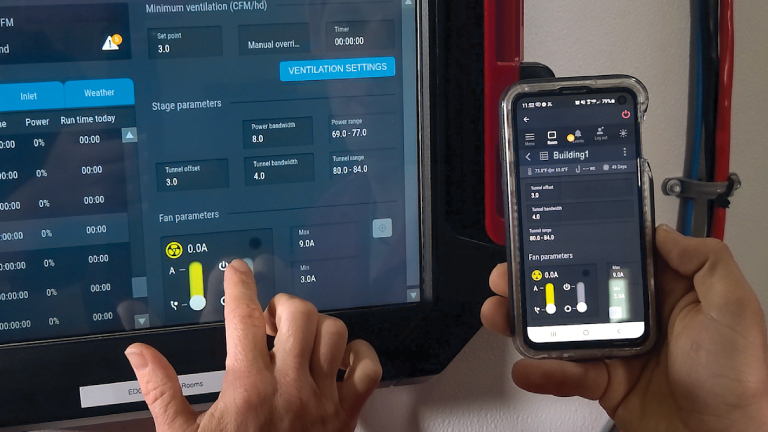 Precise monitoring requires controls that are able to conform to the specific needs of your production facility. AP control systems adapt to your climate and feeding requirements. They feature intuitive, user-friendly operation and construction built to withstand the rigors of the environment.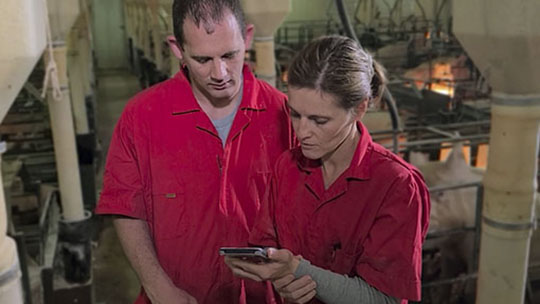 As the global population grows, the need for more efficient swine production solutions becomes increasingly important. With over 30 years of industry experience, AP (Automated Production Systems) is positioned to support this ever growing demand across the globe. AP is committed to delivering comprehensive solutions by providing you with equipment that works as hard as you do.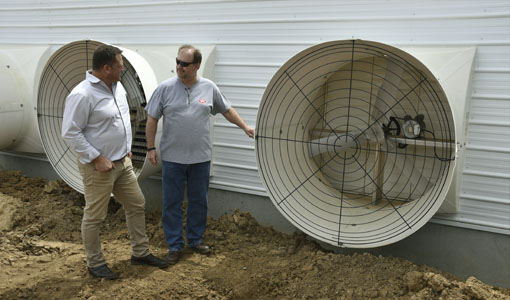 Ventilation Audit
The health and performance of your herd depends on the proper function of your ventilation system. Over time, parts of the ventilation system can go through small changes that can eventually make a big difference in the efficiency of the system. Instead of spending money on a new system, an AP Services Ventilation Audit can help identify minor changes in your system, bringing it back to peak efficiency helping you create a better environment for your animals, realize savings on utilities and maximize efficiency.
The results of the audit are presented in a written report with recommendations for correction or improvement. Both on-site and off-site audits are available to provide recommendations and specific solutions for your farm.
Creating a Ventilation System Check Up for Your Operation. Watch Video to Learn More.
Contact AP Services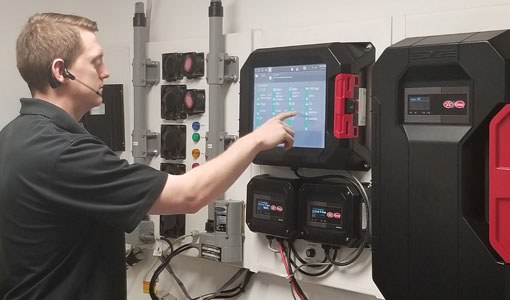 Controller Training
Your controller is only as efficient as it is set up to be. AP Services technicians are available to help setup your controller to maximize the efficiency of your operation. We can also train your team on how to effectively operate your controllers and keep them running smoothly. On-site training includes programming and testing of all hardware, and training for up to five (5) barn staff members. For those more experienced with AP controllers, we can pre-program your controller, save it on a memory stick, and send it to you for uploading.
Contact AP Services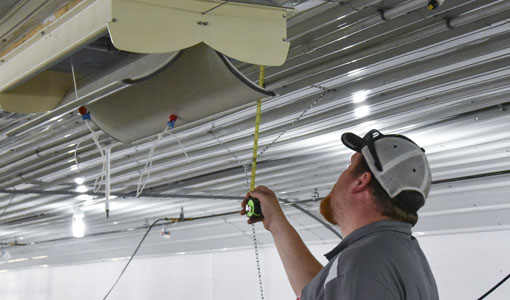 Equipment Audit
Faulty fans on a 100 degree day or broken heaters when it's 10 below could be detrimental to the welfare of your pigs and efficiency of your operation. AP Services helps keep your barns in prime condition. An AP Services Equipment Audit can help ensure that barn equipment, such as fans, heaters and feed systems remain in good operating condition. We can also help you repurpose existing facilities by providing ideas to best utilize available space.
Contact AP Services