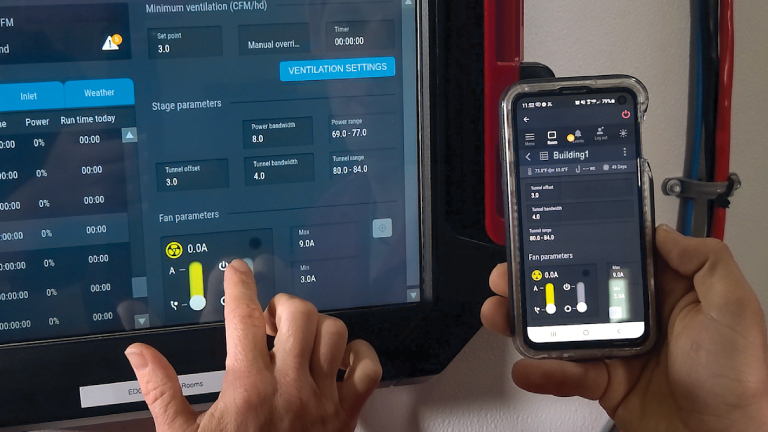 Precise monitoring requires controls that are able to conform to the specific needs of your production facility. AP control systems adapt to your climate and feeding requirements. They feature intuitive, user-friendly operation and construction built to withstand the rigors of the environment.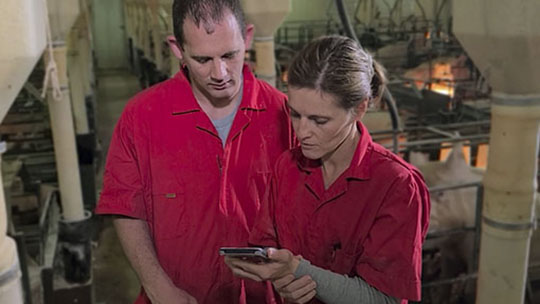 As the global population grows, the need for more efficient swine production solutions becomes increasingly important. With over 30 years of industry experience, AP (Automated Production Systems) is positioned to support this ever growing demand across the globe. AP is committed to delivering comprehensive solutions by providing you with equipment that works as hard as you do.
Ultra-Drop Feeder
CONVENIENT ADJUSTMENT, BALANCED DESIGN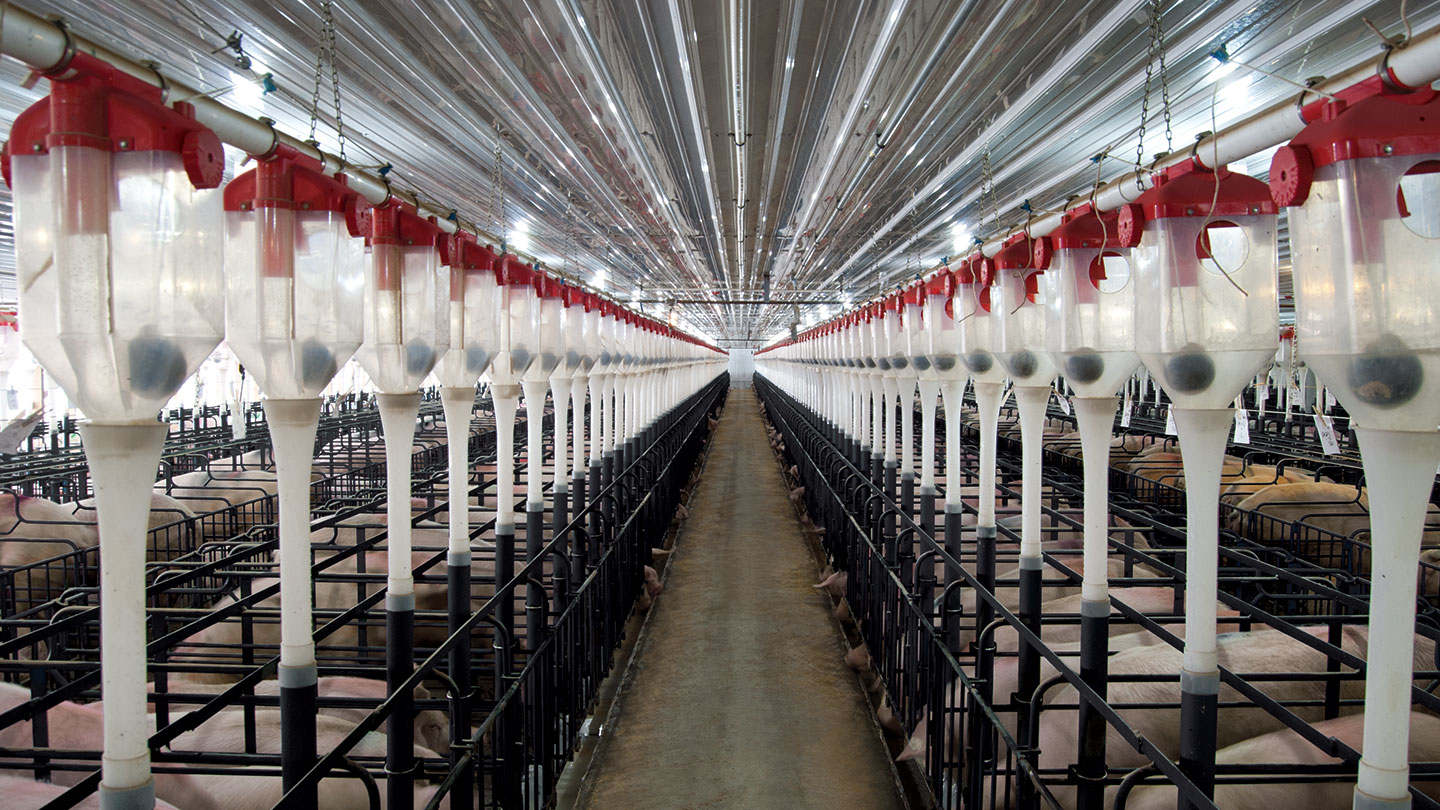 Ultra-Drop Feeder
CONVENIENT ADJUSTMENT, BALANCED DESIGN
Highlights
Designed to meet the automated feeding requirements of gestating and lactating sows.
Easy one-handed adjustment.
Translucent body allows visual confirmation of feed level.
Can be dumped manually using either a lever or winch, or can be equipped with electric or pneumatic actuators for timed automated feedings.
Balanced design to ensure the feeder hangs level.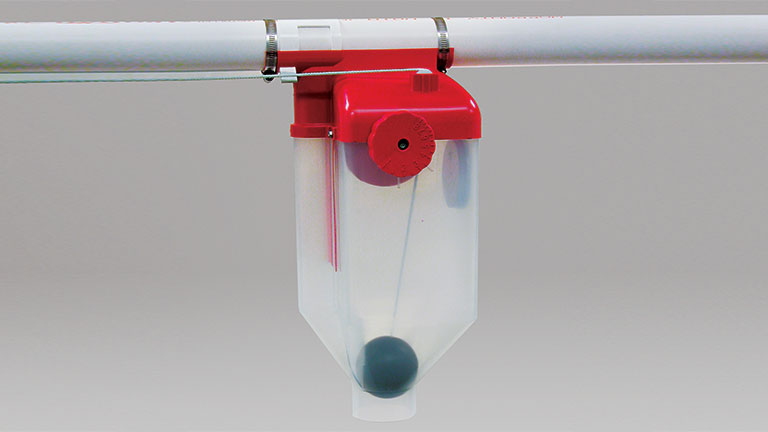 Reliable Feed Flow
A weighted ball valve securely closes off the feeder and provides agitation as it is raised through the feed, ensuring feed flow when emptying for a complete clean-out. All-plastic construction, injection-molded from UV stabilized materials, and stainless steel hardware.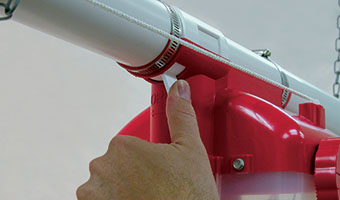 INDIVIDUAL SLIDE SHUT-OFF
Easily-accessed slide shut-off cuts feed flow to the feeder.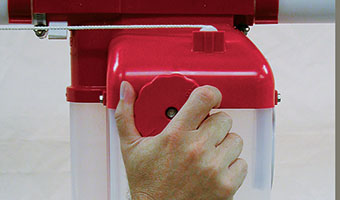 Easy Adjustment
A half-turn of the adjustment knob takes the Ultra-Drop feeder from 1 lb. to 8 lbs. (.45 kg to 3.63 kg), low enough for multiple feedings in lactation and high enough for once-a-day feedings in gestation.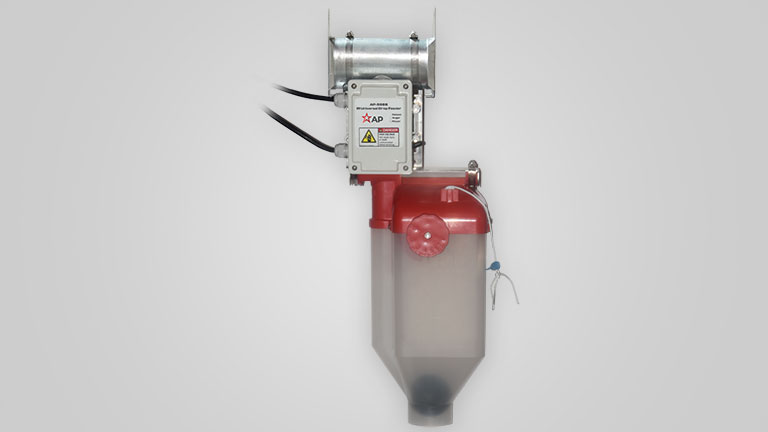 IR Control Unit
Uses infrared beams to detect feed levels and control the Flex-Flo™ feed delivery system. Can be used with the Model 220 Flex-Flo System.