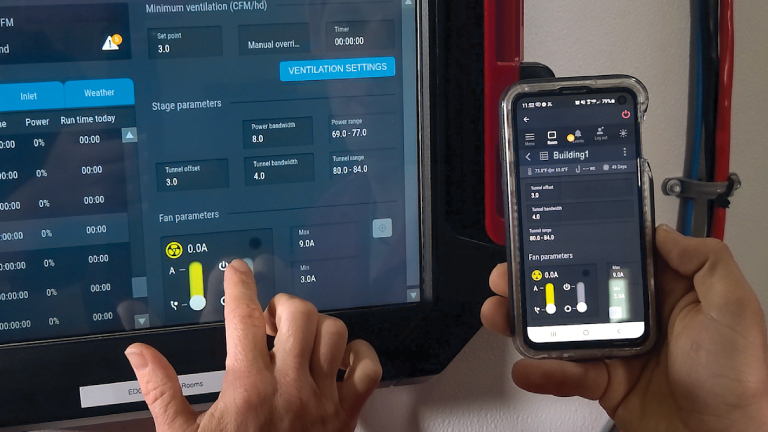 Precise monitoring requires controls that are able to conform to the specific needs of your production facility. AP control systems adapt to your climate and feeding requirements. They feature intuitive, user-friendly operation and construction built to withstand the rigors of the environment.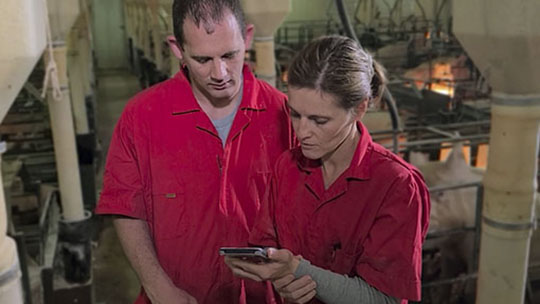 As the global population grows, the need for more efficient swine production solutions becomes increasingly important. With over 30 years of industry experience, AP (Automated Production Systems) is positioned to support this ever growing demand across the globe. AP is committed to delivering comprehensive solutions by providing you with equipment that works as hard as you do.
Competitor Series Fans
OFFERING A COMPETITIVE EDGE
Up to 54" wide and 30,000 CFM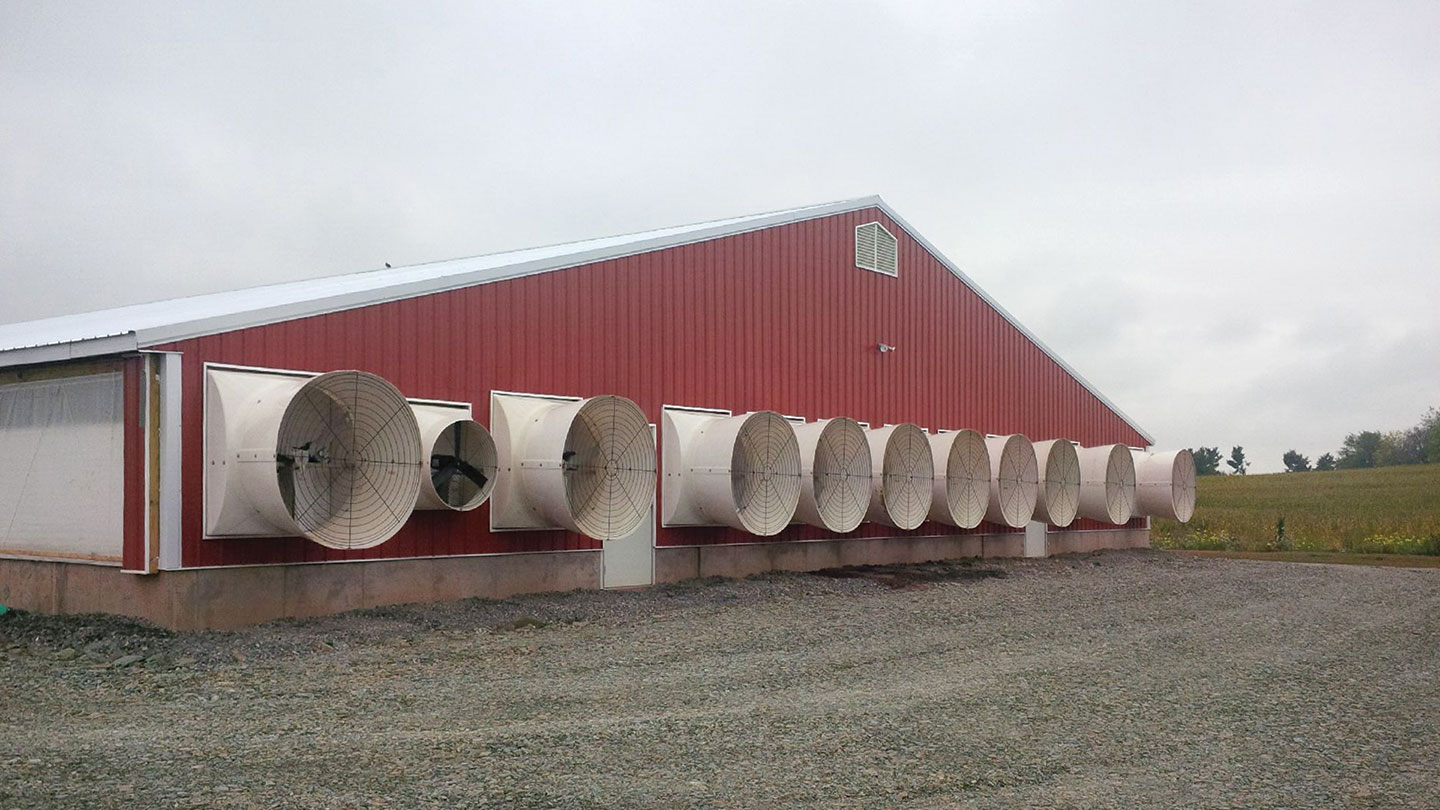 Competitor Series Fans
OFFERING A COMPETITIVE EDGE
Up to 54" wide and 30,000 CFM
Highlights
Standard PVC shutter.
All aluminum motor mounts.
Heavy-duty fan guards.
Long-lasting stainless steel fan propellers.
Durable fiberglass housing.
Automatic belt tensioner.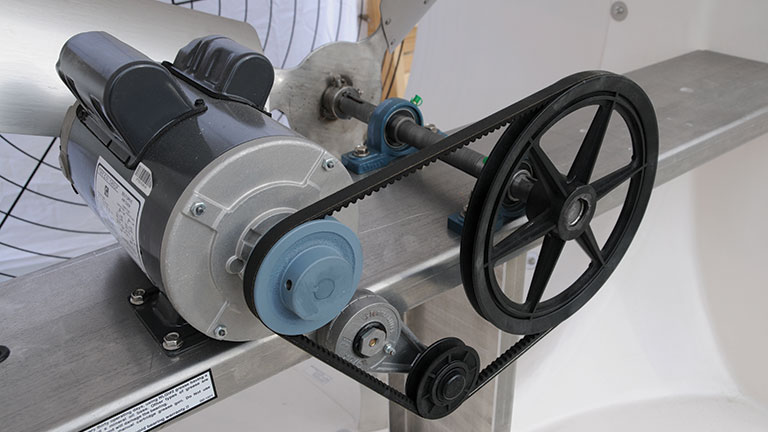 Durable Construction
Competitor Belt Drive
High-performance stainless steel propellor, 1.75 HP motor, 1" drive train (allowing for larger pillow block bearings for enhanced longevity,) automatic belt tensioner, and large diameter pulleys with greasable pillow block bearings to promote greater belt wrap and extended life. Motor mounts are constructed of heavy gauge aluminum.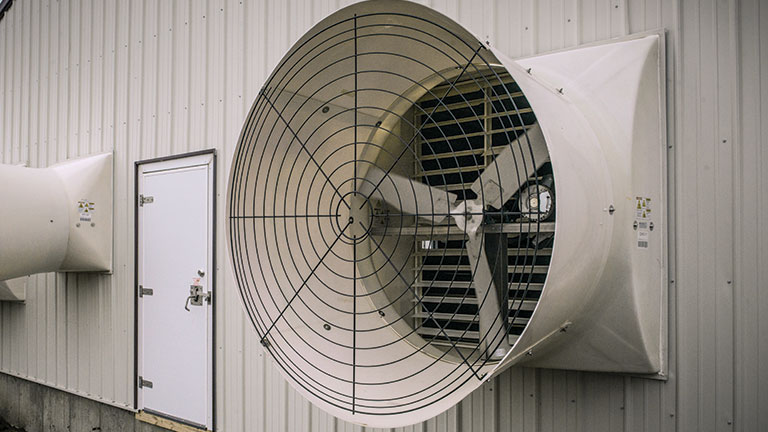 Fiberglass Housing
Durable and aerodynamic fiberglass housing with stainless steel mounting hardware.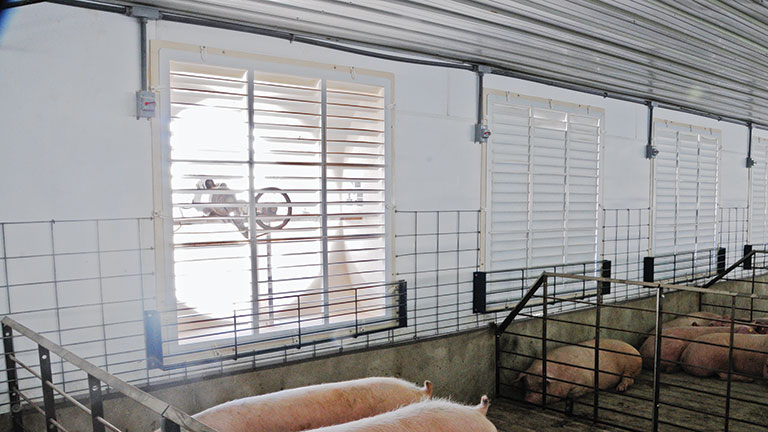 Shutters
Standard white PVC shutter with plastic rod hinges (pictured). Optional rust-free aluminum shutters are available for fans 12" to 54" wide, with optional motor operator where required.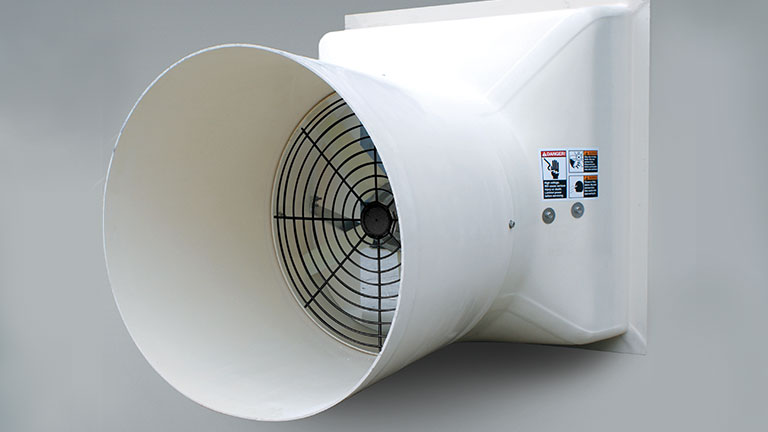 Optional
Discharge Cone
Boost fan output by as much as 15% with optional fiberglass discharge cones. Available as a one-piece unit for 14" to 36" fans, and as easy-to-ship and assemble multi-piece units for 50" and 54" fans.