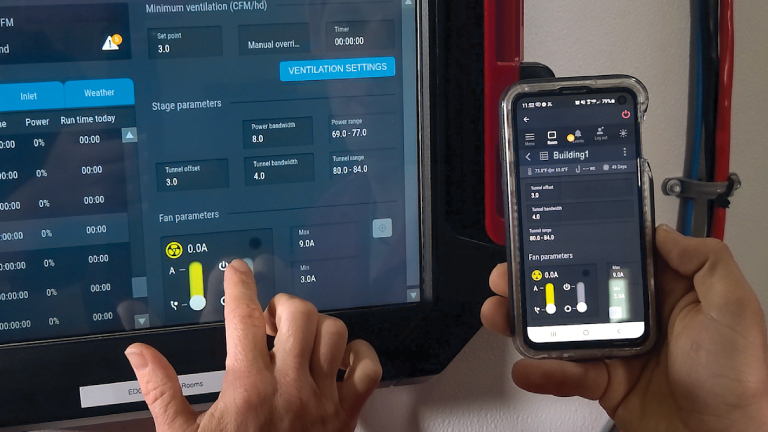 Precise monitoring requires controls that are able to conform to the specific needs of your production facility. AP control systems adapt to your climate and feeding requirements. They feature intuitive, user-friendly operation and construction built to withstand the rigors of the environment.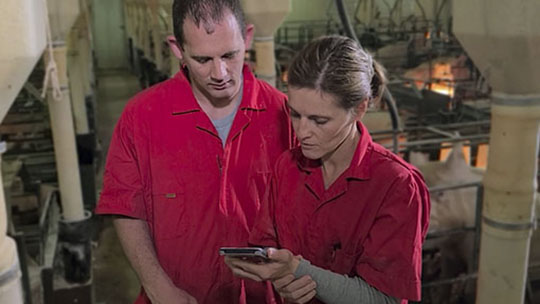 As the global population grows, the need for more efficient swine production solutions becomes increasingly important. With over 30 years of industry experience, AP (Automated Production Systems) is positioned to support this ever growing demand across the globe. AP is committed to delivering comprehensive solutions by providing you with equipment that works as hard as you do.
Inlets
AIRFLOW DISTRIBUTION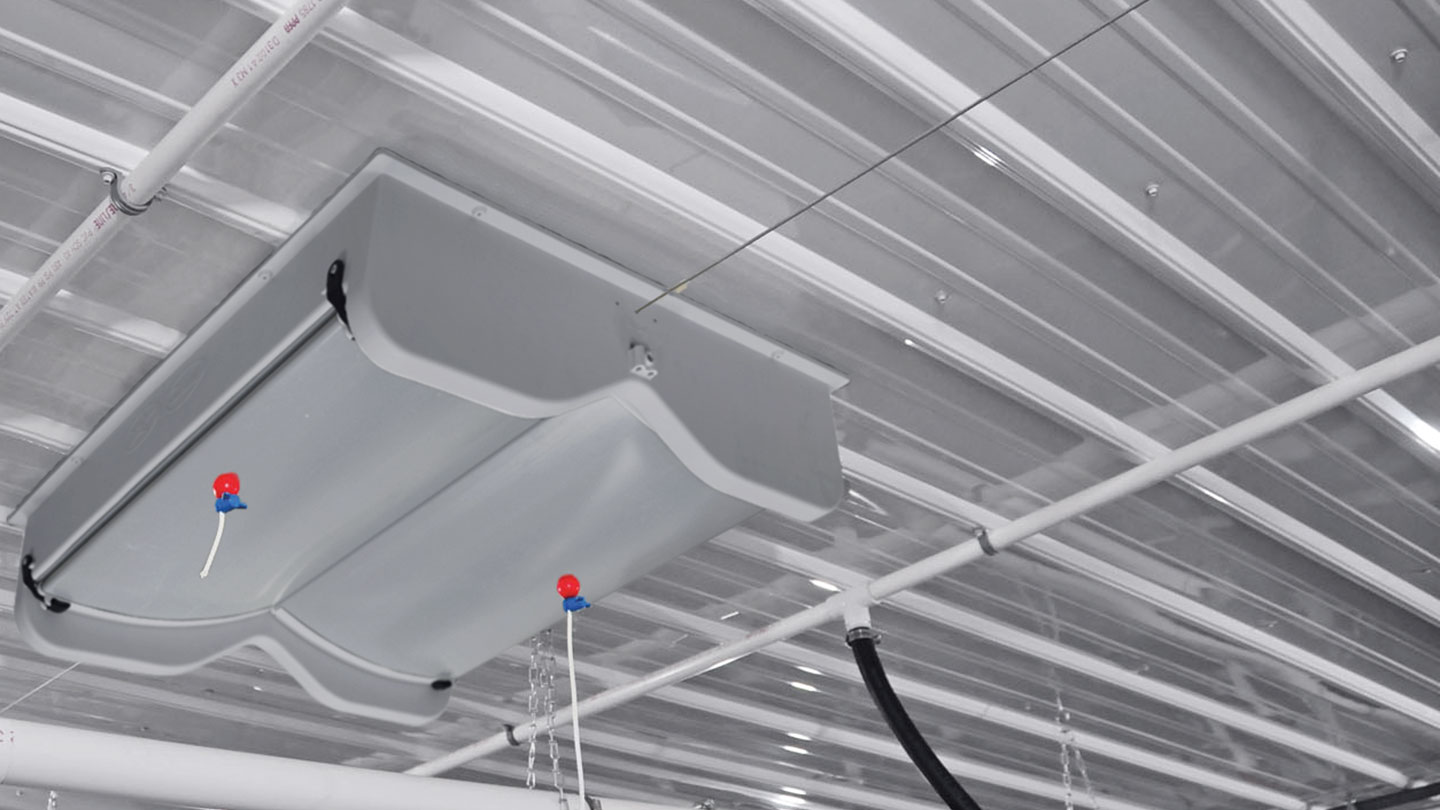 Inlets
AIRFLOW DISTRIBUTION
Highlights
Air inlets and tunnel doors provide precise control and distribution of airflow into or out of any type of ventilation system.
Energy savings and low maintenance.
Power washer friendly.
Corrosion resistant construction.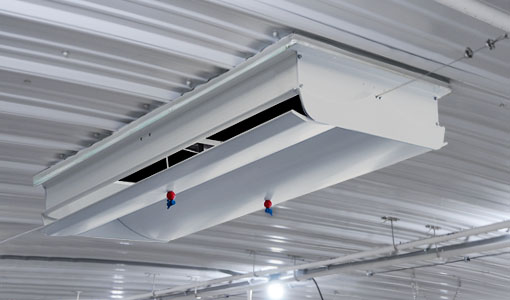 Actuated Ceiling Inlets
Actuated ceiling inlets are available in a 2500 to 4000 CFM bi-directional or 2500 CFM uni-directional models and with stainless steel or plastic housings.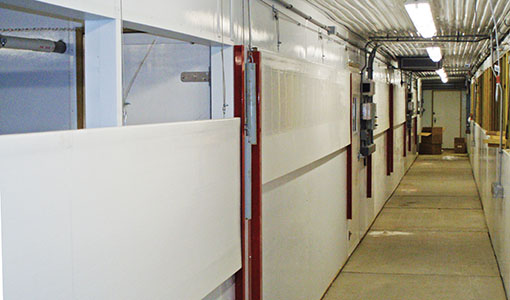 Cut to length on site for a customized-fit
Actuated PVC Wall Inlets
Opens automatically based off negative static pressure supplied by the exhaust fans. Available in bi-fold or four-sided models for ceiling inlets, and in top-hinged counter-balanced model for wall inlets. Corrosion-resistant plastic and aluminum housing and doors. Hardware package and insulation stop with every inlet. Panel dimensions are 1.5" thick x 30" tall x 24' long.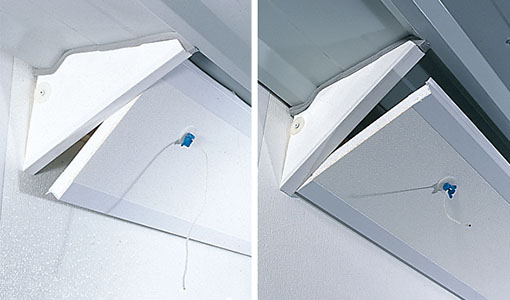 Adjust-A-Baffle™ Systems
Constructed of one-inch thick polystyrene with a rugged plastic coating fastened to UV-stabilized PVC channels. Any length possible in 8", 12", 16", 18", and 24" sizes. Flexible PVC hinge and sealing strip slide into the PVC channels. Stainless steel cable or rod hardware packages available.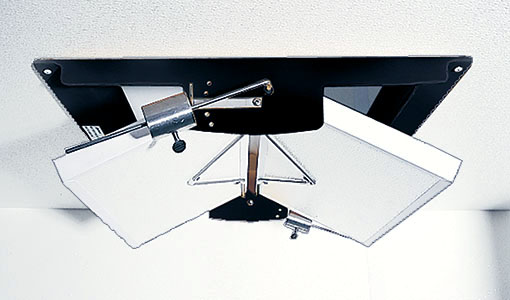 Bi-flow ceiling inlet sizes: 1000 & 2700 CFM
Non-Actuated Ceiling and Wall Inlets
Non-actuated ceiling and wall inlets models are available with plastic or aluminum housing. The counter-weighted baffle system allows the 12" baffle to become automatic without the use of mechanical static pressure control.